aromas of provence tour
Provence ( 17 - 24 June 2024 )
US$3495 :
Join us for a wonderful leisurely journey as we explore the beauty, culture and rich gastronomic traditions of Provence with many delightful and delicious moments along the way.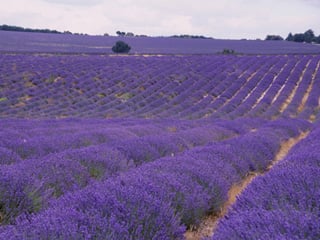 Experience glorious fields of lavender, enchanting hilltop villages, medieval towns, lush vineyards, delicious wine tastings, vibrant Provencale markets, antique shops, journey in the footsteps of Van Gogh, enjoy beautiful countryside and gardens and be enthralled by magnificent architecture.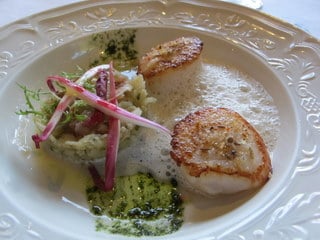 Fine food and wine are a feature of this tour and your taste buds will savour a tantalizing contrast of flavours and aromatic delights in some of Provence's finest restaurants, from hidden gastronomic treasures ( where the starred chefs eat themselves ) to spectacular gourmet fine dining. Always in gorgeous settings and at a delightful leisurely pace.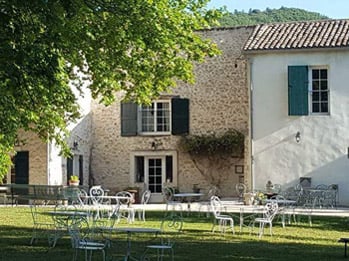 We stay at two delightful locations. The first is a charmingly refurbished country house, in a beautiful tree-lined village not far from Vaison-la-Romaine. We then stay in a lovely small family owned hotel located near the center of the gorgeous market town of St Remy-en-Provence with its own courtyard garden, swimming pool and spa center.
This exciting tour is designed to allow you to experience some of the finest examples of the passion for fine food and dining that are such an important part of the Provencale way of life, balanced with a delightful leisurely exploration of the beauty of Provence.
"What a marvelous, beautiful, wonderful trip that I shall remember forever."
- Pam Parsons, Chicago USA

"What a trip! This turned out to be a journey that nourished my heart and recharged my batteries. This week has exceeded all my expectations. I can never thank you enough. Lots of laughs, great food and wonderful company."
- Helen Strasser Sydney Australia

"Once again we have had the time of our lives seeing Provence from your point of view. Thank you for being you and creating these wonderful adventures for us."
- Suzanne and Jodie Anzalotta USA

"Mum and I could never have dreamt of hosts to show us the secret beauties of Provence as you have done. Absolutely fabulous in every way. Thank you for sharing your vast knowledge, great laughter, compassion and appreciation for this area of the world with us."
- Donna Martin and Ellie Butt USA
You may also enjoy visiting our Photo Gallery Pages