Greetings from Robbi and Jim
A very warm welcome to all of the members of our Aroma Tours Newsletter in over 30 countries around the world.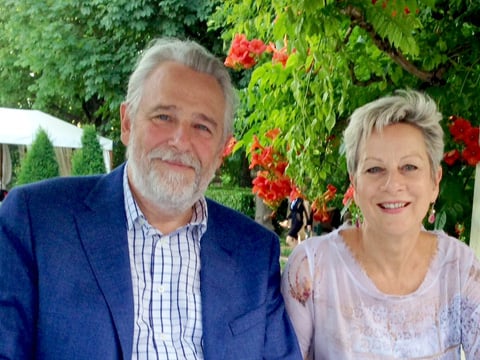 Robbi and I are so excited to be at the beginning of another wonderful year of Aroma Tours adventures and we feel truly blessed to once again be able to share our passion for the fabulous places and experiences that we love with delightful people from around the world.
This year is destined to be our most successful tour season ever, with only a few vacancies now remaining - how wonderful!
February is always our busiest time of year for bookings and we invite you to "seize the day", before these remaining places are sold out.
We invite you to join with us to enjoy the wonderful people, places, fabulous cuisine, culture and experiences that are part of every Aroma Tour.
Aroma Traveller Impressions
One of the great pleasures for Robbi and I after each tour season is receiving messages of thanks from our Aroma Travellers. We have compiled a few below from our past adventures and hope that you enjoy reading about their experiences with us.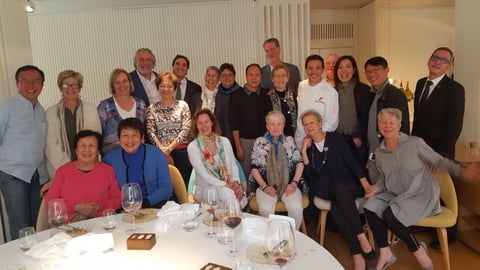 Afterglow from a glorious leisurely gourmet lunch in a fabulous 2 star Michelin restaurant in Spain.
We have received many lovely messages of thanks over the years and we invite you to visit our Guest Review page to read about our past guests Aroma Tours experiences.
Memorable Photo Pages from our 2022 Adventures
One of the best ways to enjoy the spirit of our adventures is by taking a peek at some of the photos we have taken during our Aroma Tours 2022 season in Spain and France ( more lovely photos to follow ).
We also invite you visit our other Photo Galleries Pages to enjoy more of the thousands of other lovely photos of our Aroma Tours adventures.
Creme de Cassis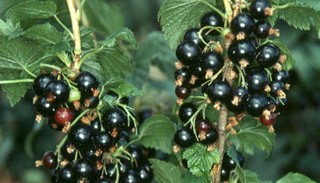 Creme de Cassis is a liquor made from blackcurrants grown in the regions of Burgundy and the Loire and Rhone valleys.
In order to produce abundant fruit, the blackcurrant plant needs to be subjected to below freezing temperatures for 10 weeks or more during winter and the berries only maintain optimal flavour for one day! Also, because they are very quickly oxidized once picked ( due to their high vitamin C content ), they must be flash frozen to -30C as soon as possible in order to preserve their colour and flavour.
To create blackcurrant liquor, the frozen berries are warmed to -5C and macerated for up to 3 months in a mixture of water and alcohol which extracts the flavour and colour from the berries without the possibility of fermentation. The resulting juice is then decanted, pressed and filtered, then sugar is added.
This style of macerated liquor is given the name "creme" to differentiate it from fermented liquors such as Calvados and Eau de Vie. The French name for blackcurrant is cassis, hence the liquor is called "Creme de Cassis".
It was the mayor of Dijon, Canon Felix Kir who became famous for his involvement in the French resistance and for preserving the tradition and knowledge of making aperitifs during the difficult years of the 2nd world war. Mayor Kir would often be seen offering guests to the capital of Burgundy the traditional blanc cassis. This drink, a combination of dry white wine and creme de cassis eventually became know as a "Kir".
Other drinks incorporating creme de cassis are:- Communard - a dash of creme de cassis in chilled dry red wine, and our personal favourite ( which is much appreciated on tour ), "Kir Royale" - a blush of creme de cassis in champagne. Divine!
Flavours of France
Robbi and I are very excited to introduce our fabulous new gourmet tour Flavours of France, exploring the beauty, culture and amazing gastronomic traditions of eastern France.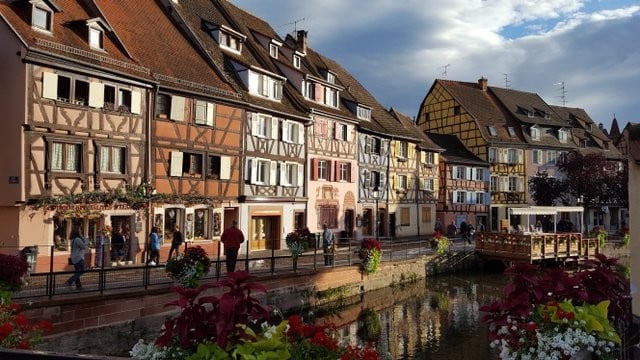 Experience the fascinating heart of Lyon, the gourmet capital of France and enjoy journeying through the beautiful vine clad countryside of Burgundy and Alsace with their gorgious hilltop villages, medieval towns, lush vineyards, spectacular chateau and gardens.
Elegant 4 and 5 star small luxury hotels and spectacular gourmet cuisine and wines are a feature of this tour.
Your taste buds will be tantalized in some of France's finest restaurants, from hidden gastronomic treasures, to spectacular 3 Michelin star fine dining; with a total of 7 Michelin stars during our week together.
There are still 2 vacancies available for Flavours of France and we would love to share this spectacular and luxurious French gourmet adventure with you.
For more lovely photos of our experiences during this delightfully delicious tour please visit our Flavours of France Photo Page
Our Current Booking Status
The enthusiasm for our Aroma Tours has been outstanding with a wonderful 2022 season now completed and this year's tours already down to the last few vacancies or sold out.
Our 2024 tour season is now officially open.
We have continued to receive early enquiries and bookings from our past guests planning ahead as well as general demand ( since 2023 was already almost sold out ). As a result 2024 is already half full.
For detailed information about any of our tours please visit our tour information page and if you would like to join us please visit our make a reservation page.
If you would like us to hold your place(s) for a few days so that you have time to comfortably make your other arrangements please let us know at jim@aroma-tours.com
It is our pleasure to assist you with any questions you may have and we invite you to get in touch with us at jim@aroma-tours.com
Please note
Our up-to-the-minute booking status is available via our calendar page
Photos of our Aroma Tours Adventures in Italy
We enjoyed another fabulous journey in Tuscany and northern Italy last year during our Aromas of Tuscany and Flavours of Italy tours.
Being in Italy always makes you smile, with names like Ferrari, Amaroni, Balsamico, Parmigiano, Chianti, Saint Francis, Giotto, Enoteca, Sangiovese, Etruscans, Cinque Terre, Puccini, Como... evoking curiousity, reflection, passion, joyfulness, playfulness and deliciousness.
For more details please visit our information request page and if you would like to reserve one of the remaining places please visit our booking request page
Travelling Solo in a Group
As well as couples and friends travelling together, we are regularly joined by solo travellers - mostly women, who appreciate being able to journey with liked minded people from around the world, without the need to do all the planning and take on the daunting task of touring by themselves.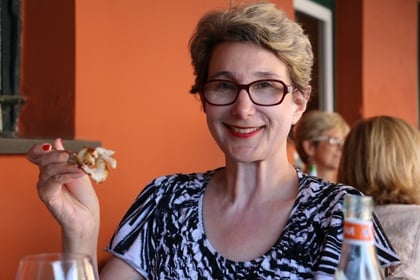 Joining one of our small group tours is easy and we have already made all of the arrangements on your behalf to ensure that you have a delightful, stress-free holiday with the focus on having fun.
Having a ready-made group of friends to travel with, and us to take wonderful care of you is the way to go!
There is no extra charge for solo travellers who are willing to share a room with another same gender guest from our group.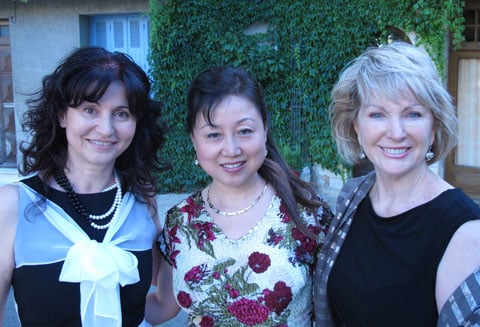 We have carefully crafted off-the-beaten-path itineraries that are the perfect balance of structure, experiences, details and free time to enjoy in your own way.
Our Invitation
Robbi and I look forward to welcoming you to one of our delightful Aroma Tours in 2023.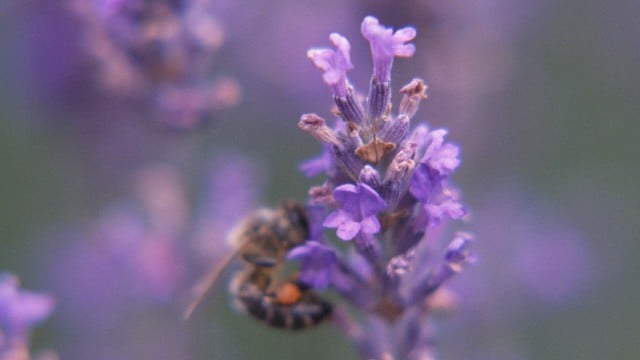 For detailed information about any of our tours please visit our tour information page and if you would like to join us please visit our make a reservation page.
As always if you have any questions or if you would like us to assist you personally with advice about your travel arrangements or with any other details please contact us at info@aroma-tours.com
Warmest regards,
Jim and Robbi