Greetings from Robbi and Jim
A warm welcome to all of the members of our Aroma Tours Newsletter in over 30 countries around the world.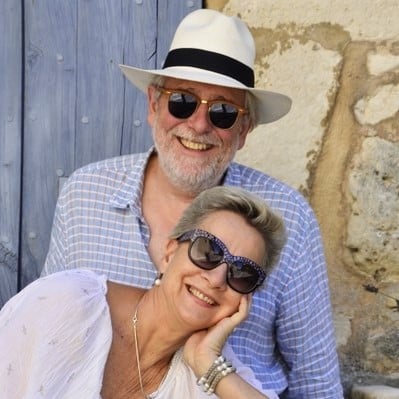 Robbi and I trust that you have had a wonderful Festive Season and we wish you peace and prosperity in the year ahead.
We have enjoyed a much needed break with dear friends and family and now with hearts filled and batteries recharged, we are busily completing our preparations for our upcoming Aroma Tours season.
We feel truly blessed to once again be able to share our passion for the places and experiences that we love with wonderful people from around the world. As we start to throttle back on the number of tours we are hosting it becomes even more poignant for us.
This year is continuing to astound and delight us with most of our tours sold out and those remaining now down to the last few places!
Robbi and I look forward to the pleasure of welcoming you to one of our delightful small group tours this summer and, as this is always our busiest time of the year for reservations, we invite you to "Sieze the Day" to be sure of securing your place.
Aroma Travellers Our Thanks
Without doubt, the main reason that we have grown and flourished over the years, is the on-going support we have received from our past Aroma Travellers and we are thrilled to see that they continue to make up almost 65% of our guests!
We would also like to give our heart-felt thanks to all of you who continue to support us with your kind words and referrals.
Robbi and I also greatly appreciate the wonderful words of thanks we have received over the years and have added a new compilation of Guest Comments to our site.
Our Current Booking Status
Robbi and I are thrilled to see the outstanding response for our 2019 season ( our best ever result ), with most of our tours already sold out and the remainder down to the last few vacancies.
There is still time for you to join us this year but it is fair to say that you will need to get in touch with us soon to secure your place.
Bookings for 2020 are going very strongly behind the scenes and if you are planning to join us next year please contact us at jim@aroma-tours.com for more details.
The current booking status for our 2019 season at the time of this newsletter is:-
For detailed information about any of our tours please visit our tour information page and if you would like to join us please visit our make a reservation page.
If you would like us to hold your place(s) for a few days so that you have time to comfortably make your other arrangements please let us know at jim@aroma-tours.com
It is our pleasure to assist you with any questions you may have and we invite you to get in touch with us at jim@aroma-tours.com
Please note
Our up-to-the-minute booking status is available via our calendar page
If the tour you would like to attend becomes fully booked, please let us know if you would like us to add you to the waiting list for that tour in case a place becomes available due to a cancellation.
Photos from our Aroma Tours Adventures
Photos are a great way to get a feel for the lovely places and experiences that we will be sharing and enjoying with our guests this year.
Provence in summer with its sweeping purple lavender and sunflower fields, colourful markets, stunning restaurants and lovely towns will make your heart sing and both our Heart of Provence and Essential Provence tours are a delightful exploration of this most beautiful of regions.
Italy in autumn is a magnificent kaleidoscope of colourful landscapes, beautiful hilltop villages, ripe grape vines, celebration and joy for life and during our Aromas of Tuscany and Flavours of Italy tours we absorb the passion of the Italian lifestyle and savour the delightful flavours of the land's bounty, along with the rich cultural heritage evident in the art, architecture, historical sites, festivals, fashion, design, craftsmanship and unique approach to living.
We invite you to join us to explore some of these wonderful places, people and experiences with us and take your own "selfie" memories.
Truffles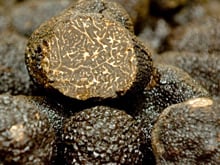 Most people have heard of the mysterious culinary delicacy known as the truffle; how it is rare, hard to find, very expensive, grows on the roots of oak, hazelnut and holm trees, is hunted with a pig or specially trained dog and is the cause of much skullduggery in certain winter market places in the Perigord and Provence.
But what is a truffle?
Simply put it is the fruiting body of a fungus similar to the mushroom or toad stool except that in the case of the truffle it does its fruiting underground.
Truffles require a moist, warm environment to allow the symbiotic relationship between the fungus ( which synthetizes minerals for the tree ) and the tree root ( which releases sugar to feed the truffle ) to occur. As a result, the success of each year's truffle harvest is subject to the vagaries of annual weather variations.
There are in fact more than a hundred different varieties of truffles growing in the wild but the vast majority only offer appeal to the creatures of the forest who enjoy eating them with gusto. For us sapien types however, there are only a few specific truffle varieties that appeal to our sense of taste ( and not all of us at that ).
The main varieties are:-
Black Truffle - Tuber melanosporum
The Black truffle is renowned as the most flavoursome of all truffles and is the preferred variety used by most chefs. As a result of its strong flavour it can tolerate being heated briefly, usually in butter, before being added to enhance a dish's flavour. It has an earthy, minty, nutty flavor and is found in the Perigord, Provence, north eastern Spain and Italy from early December until early March and Australia from June to early September! It has a rough black exterior with intricate white internal veins.
White Truffle - Tuber magnatum pico
The Italian White Alba truffle is the most expensive variety of truffle with a smooth "felt-like" surface. Its rarity and delicate, perishable flavour are the reason it fetches the high prices it does. It has a strong cheesy-garlic aroma and is available after mid- September. It is very important not to heat this delicate treasure, rather it should be shaved directly into the finished dish - pasta is perfect as an example - just prior to serving.
Summer Truffle - Tuber aestivum
The Summer Truffle is found in abundance throughout Europe, most commonly in Italy and Provence. It has a rough black exterior but an interior quite pale compared to the black truffle. It has a mild taste, reminiscent of hazelnuts. The Summer Truffle is found between May and August, and has an immense amount of flavor for its price.
We enjoy them very much I can tell you during our Provence tours.
One of the best ways to enjoy truffles is to make an omelet with lovely fresh farm eggs and add slivers of fresh truffle - absolutely delicious!
Travelling Solo in a Group
As well as couples and friends travelling together, we are regularly joined by solo travellers - mostly women, who appreciate being able to journey with liked minded people from around the world, without the need to do all the planning and take on the daunting task of touring by themselves.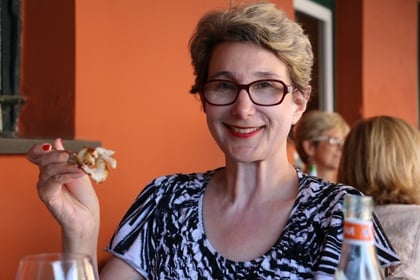 Joining one of our small group tours is easy and we have already made all of the arrangements on your behalf to ensure that you have a delightful, stress-free holiday with the focus on having fun.
Having a ready-made group of friends to travel with, and us to take wonderful care of you is the way to go!
There is no extra charge for solo travellers who are willing to share a room with another same gender guest from our group.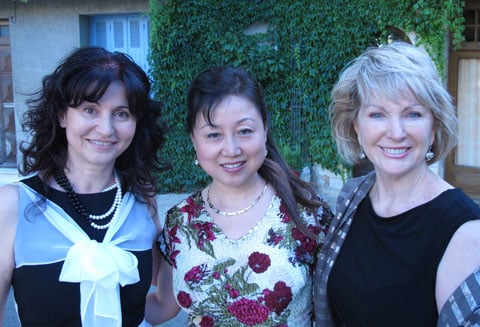 We have carefully crafted off-the-beaten-path itineraries that are the perfect balance of structure, experiences, details and free time to enjoy in your own way.
There have been a significant number of guests over the years who and have joined us multiple times, some of whom have become dear friends.
Mona Smith, pictured at the beginning of this snippet, holds the record for the most tours attended by a solo traveller - she has journeyed with us 10 times and this year will be her 11th!
Susan Troxell from NYC is a close second and has joined us 9 times with a 10th coming next year.
Provence Reflections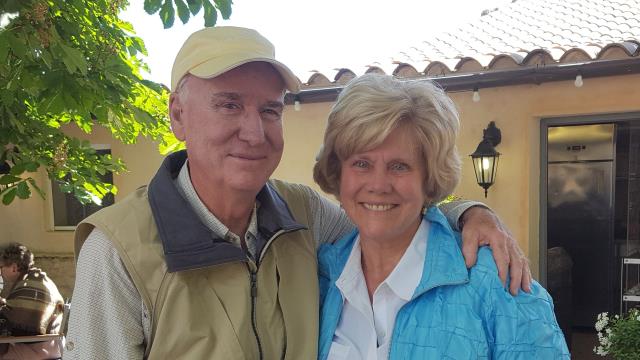 We have collected many lovely comments from our guests over the years but this one from Shannon and Scott Peck from the USA is one of our favourites.
"Our two Aroma Tours of Provence were beyond our wildest imagination in every way!
From the moment the tour began we found ourselves smiling and relaxing under the wonderful care of Robbi and Jim, who were both entertaining as well as super organized down to every detail. We didn't have a single worry the entire time!
Our job was to enjoy ourselves! That was rule #1! Their selection of places to see and things to do were superb! Every day we found ourselves almost overwhelmed by the beauty surrounding us, the exquisite meals, the history and inspiration.
We returned home feeling the most enriched we have every felt. I kept using the phrase, "blissed out!" throughout the tours. We miss Provence and its wonderful people!
We can never thank Robbi and Jim enough for the trip of our life time! And we deeply appreciate their constant care-taking and empathy towards our happiness, every day! It worked! You two are geniuses at this!" You did it all with great heart!
We look forward to another tour in the near future! Please don't retire just yet!" Thanks a billion for all the laughter, fun, and great times learning and experiencing the most wonderful place on earth!"
Our Invitation
Robbi and I look forward to welcoming you to one of our delightful tours or retreats as we continue moving towards our retirement in the next few years.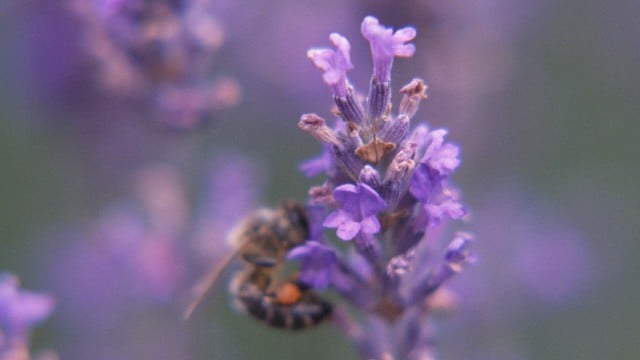 For detailed information about any of our tours please visit our tour information page and if you would like to join us please visit our make a reservation page.
As always if you have any questions or if you would like us to assist you personally with advice about your travel arrangements or with any other details please contact us at info@aroma-tours.com
Warmest regards,
Jim and Robbi