mass at the abbey of the roses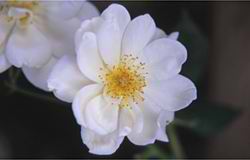 During our Essential Provence Tour we visit a wonderful floral park with over 700 varieties of roses and a 12th century abbey which has been painstakingly and lovingly restored by four French families.

We visited the site for years as work progressed, to meet our friends and look in on their progress. In spring 2000 we took our first group on a specially arranged visit and since then the abbey is always one of everybody's favourite experiences during the tour.

After our tours had finished we learned that our friends had reached another milestone, and we were invited to attend the consecration of the church and it's very first mass. Although we had to travel over 400 kilometres that day we managed to make it just in time for the ceremony to begin and we received such a lovely welcome because none of us expected that we would be
able to make it, yet there we were.

The ceremony was very moving and to hear the priest praising the achievements of Serge, John Yves, Alain and the others was very gratifying and was received by them with great humility.

As Robbi and I were the only English speaking people attending the mass, after the ceremony as the priest was leaving, he jokingly asked us if we were from CNN and would he be seeing himself on TV. We all had a big laugh but indeed it was a great occasion and we felt very privileged to be part of it, CNN or not.