Greetings from Robbi and Jim
A warm welcome to all of the members of our Aroma Tours Newsletter in over 30 countries around the world.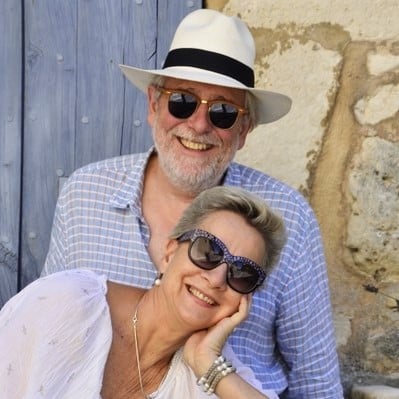 Robbi and I are excited to be finalizing the details for the beginning of another wonderful season of Aroma Tours adventures which start this May in the beautiful Spanish spring and it always delights us to begin the mental journey that leads up to our actual departure.
After 24 wonderful years, as we contemplate throttling back on the number of tours we will be offering, Robbi and I feel truly blessed to once again be sharing our passion for the fabulous places and experiences that we love, with delightful people from around the world.
This year is all set to be another fabulous tour season with all of our tours either sold out or down to the last few places! As always, it is our returning guests and their friends who are leading this fabulous response.
There are still a few places available in Spain, Provence and Italy and if you would like to "seize the day" and journey with us this year, we invite you to visit our tour information page for more details or our make a reservation page to reserve your place.
Aroma Travellers Our Thanks
Without doubt, the main reason that we have grown and flourished over the years, is the on-going support we have received from our past Aroma Travellers and we are thrilled to see that they continue to make up over 65% of our guests!
We would also like to give our heart-felt thanks to all of you who continue to support us with your kind words and referrals.
Robbi and I also greatly appreciate the wonderful words of thanks we have received over the years and have added a new compilation of Guest Comments to our site.
Spanish Gourmet Pilgrimage - a Michelin Star Studded Journey
Our wonderful Spanish Gourmet Pilgrimage begins in the Basque country, one of the world's fine food capitals with the highest concentration of Michelin starred restaurants in the world.
We then weave our way along the fabled Camino de Santiago through a succession of glorious vistas and cuisines with more star studded dining, until we reach the magnificent world heritage city of Santiago de Compostella in the seafood paradise of Galicia; and you guessed it - 2 more Michelin stars!
There are now only 2 places left for this gourmet extravaganza - time for some delicious Carpe Diem anyone?
Our Current Booking Status
Reservations for our 2018 season are continuing to go wonderfully well with all of our tours either sold out or down to the last few places.
The current booking status for our 2018 season at the time of this newsletter is:-
For detailed information about any of our tours please visit our tour information page and if you would like to join us for a lovely adventure in 2018 please visit our make a reservation page.
It is our pleasure to assist you with any questions you may have and we invite you to get in touch with us at info@aroma-tours.com.
Please note
Our up-to-the-minute booking status is available via our calendar page
If the tour you would like to attend becomes fully booked, please let us know if you would like us to add you to the waiting list for that tour in case a place becomes available due to a cancellation.
Provence Lavender Dreams
Whenever possible between our busy schedule of tours, Robbi and I like to take a little time off to relax and catch up with our local friends.
In Provence last year we were absolutely delighted to spend a few magical days with our dearest friends in Provence Jack and Sophie on their huge lavender farm, high in the Haute Vaucluse: one of the largest true French lavender farms in the world.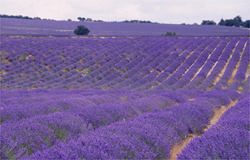 The lavender harvest was in full swing, so everything was a bustle, with harvesters plying their way gracefully along the long rows, creating swathes of aromatic purple blooms that could be seen in various stages of drying ( over 2 or 3 days ), in preparation for their journey to the distillery.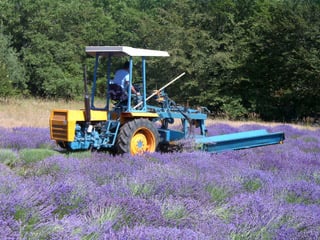 I found myself fascinated by the patterns the machinery left in the dusty soil and the wisps of lavender scattered randomly at the end of the rows. Also, the way the landscape was gradually changing from vibrant purple, to rows of green, set between the swathes of cut blooms.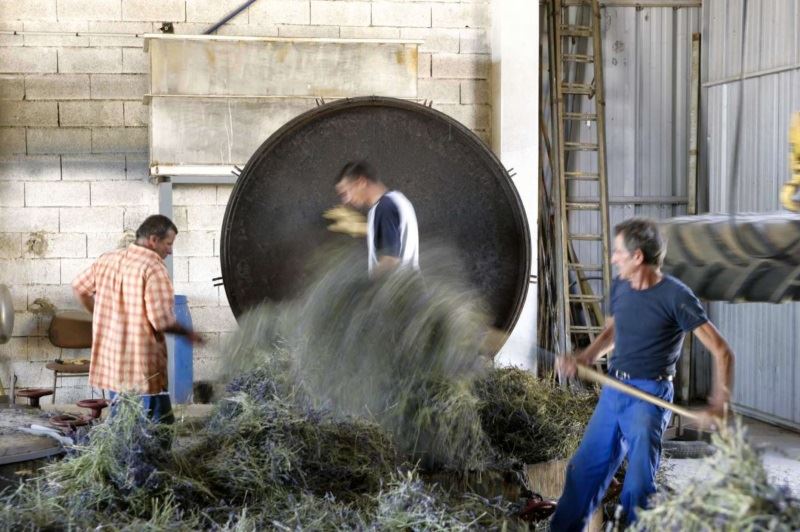 The distillery with its twin "couldrons" was the heart of operations with deliveries of fragrant lavender constantly arriving by the tonne. Ready for their metamorphosis into this most precious of essential oils: the aromatic "grassy" smell of freshly distilled lavender was everywhere.
At evening meal times it was exciting to share with our friends and the farm workers ( freshly back from cutting, collecting and distilling ) their news of the day's work; weather, equipment breakdowns, essential oil yield and quality...... As always the conversation quickly turned to light-hearted banter as we sat - glass of wine in hand - watching the amazing sight of the sun setting over 80 hectares of lavender fields.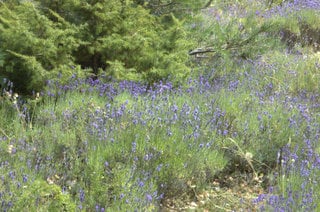 During the daytime, I took to rambling amongst the fields and through the nearby forests which were absolutely bursting with wild lavender - we were after all in the natural home of this amazing plant.
In one spot, I found a veritable carpet of wild lavender and nearby, dozens of hives with their nimbus of bees busily gathering nectar to make lavender flavoured honey.
I can't begin to describe the beauty and incredible joy we felt during those precious few days except to say:-
"To drift off to sleep in the true darkness of night, as the gentle lavender scented breeze outside, dances across the flowering rows of purple - all is bliss, all is bliss...."
Lavender is one of our strongest anchors to Provence and has always welcomed us. It is always a joy for us to share our love of this amazing plant with our Aroma Travellers in Provence each year.
If you would like to journey with us to create your own lavender scented memories amongst the purple fields of Provence please visit our tour information page for more details. Lavender fields await you on our make a reservation page.
Memorable Photos from 2016 and 2017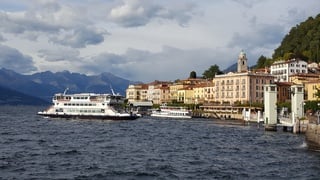 Over the last 2 years Robbi and I have shared some outstandingly wonderful times with our guests on tour and we invite you to browse through some of the photos we have taken during our recent adventures.
We also invite you to enjoy browsing through more of the beautiful photos of our adventures in our extensive Aroma Tours Photo Galleries.
There are also lots of beautiful photos in our previous newsletters for those of you new to Aroma Tours.
Travelling Solo in a Group
As well as couples and friends travelling together, we are regularly joined by solo travellers - mostly women, who appreciate being able to journey with liked minded people from around the world, without the need to do all the planning and take on the daunting task of touring by themselves.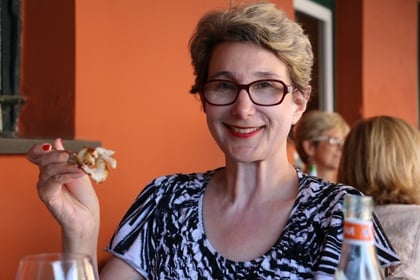 Joining one of our small group tours is easy and we have already made all of the arrangements on your behalf to ensure that you have a delightful, stress-free holiday with the focus on having fun.
Having a ready-made group of friends to travel with, and us to take wonderful care of you is the way to go!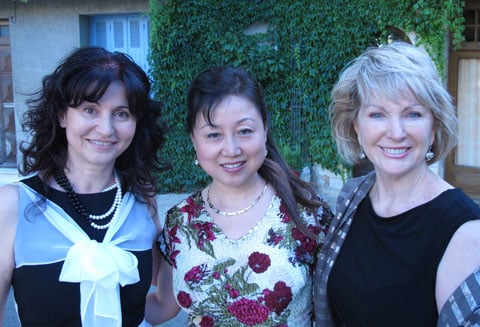 We have carefully crafted off-the-beaten-path itineraries that are the perfect balance of structure, experiences, details and free time to enjoy in your own way.
There have been a significant number of guests over the years who and have joined us multiple times, some of whom have become dear friends.
Mona Smith, pictured at the beginning of this snippet, holds the record for the most tours attended by a solo traveller - she has journeyed with us 10 times and this year will be her 11th!
Susan Troxell from NYC is a close second and has joined us 9 times with a 10th coming next year.
Our Invitation
Robbi and I look forward to welcoming you to one of our delightful tours or retreats as we continue moving towards our retirement in the next few years.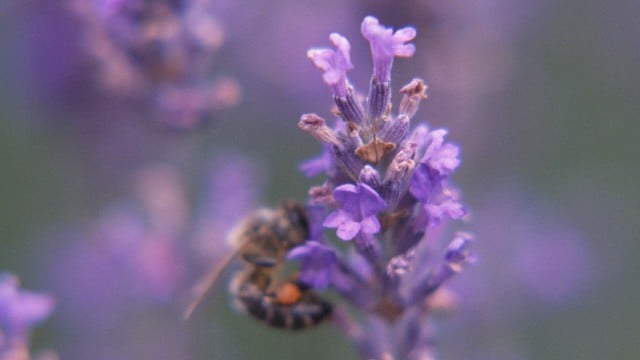 For detailed information about any of our tours please visit our tour information page and if you would like to join us please visit our make a reservation page.
As always if you have any questions or if you would like us to assist you personally with advice about your travel arrangements or with any other details please contact us at info@aroma-tours.com
Warmest regards,
Jim and Robbi