Greetings from Robbi and Jim
A warm welcome to all of the members of our Aroma Tours Newsletter from around the world.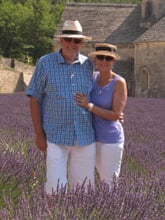 Robbi and I are now back home in our little country cottage in south eastern Australia enjoying the welcoming aroma of eucalypts, beautiful golden wattle trees in bloom and lovely crisp mornings.

It is so nice to be staying in one place after more than three months of Aromatic Adventures in Spain, Dordogne, Turkey and Provence and we are greatly enjoying time to reflect on the many delightful moments that we have shared with our Aroma Travellers so far this year.

Next month we will be adding the final chapters to our Aroma Tours chronicles for 2014 and we look forward to sharing some of the stories of our Bali, Tuscany and north Italian adventures with you in our October newsletter.
Robbi and I are thrilled to see that our 2015 tour season is off to a flying start with more than half of our tours already half full due to an unprecedented number of early bookings, from our returning Aroma Travellers and those who missed out on joining us this year.
We hope to have the pleasure of your company in 2015 and we invite you to visit our information request page for the latest details of our tours and retreats.
Please note: There is still 1 place available for this year's Bali Women's Retreat: 15-22 September 2014.
Aroma Travellers Our Thanks
Without doubt, the main reason that we continue to grow and flourish, is the on-going support we receive from our past Aroma Travellers.
This year we are enjoying an outstanding number of returning Aroma Travellers and new guests who are joining us because of direct referrals - currently over 63% of our guests!
For Robbi and myself, it is such a great delight to welcome back so many good friends and to see our Aroma Tours continuing to flourish.
We would also like to give our heart-felt thanks to all of you who continue to support us with your kind words and referrals as you spread news of our tours and retreats amongst your friends.
Robbi and I also greatly appreciate your wonderful words of thanks, it means so much to us to know that we have shared a special time with you during our journey together.
If you have not already done so, please take a peek at our Guest Comments from 2013
When time allows we will add some guest comments from this year's adventures.
Let The Photo Fest Continue!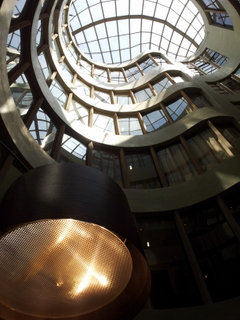 In each of our newsletters from April 2014 we began sharing some of the wonderful photos that have been kindly contributed by our past Aroma Travellers chronicling some of the delightful moments that we have experienced together over the last 20 years.

It is such a pleasure to share these beautiful images of Spain, Dordogne, Turkey, Provence, Italy and Bali that capture our adventures together from a more personal perspective.

In addition to these new photos in our newsletters, we invite you to return from time to time to our Picture Gallery Page for the latest photos of our adventures.
Photos of Turkey by Ian Stedman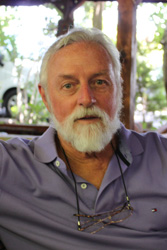 Our Aroma Tours Photo Fest continues with images of our our Turkish Aromatic Odyssey taken by Ian Stedman from Fairlight Australia.

Ian is an enthusiastic and dedicated photographer and we would often see him quietly stalking the best angle to capture a particular scene and looking beyond and within to the essence of his subject.

It is always a joy for Robbi and I to share our love of the places that are special to us with lovely people from around the world and over the coming months it will be our pleasure to continue introducing you to more of our Aroma Travellers who have generously shared their beautiful photos with us.

Flavours of Spain - A Gourmet Pilgrimage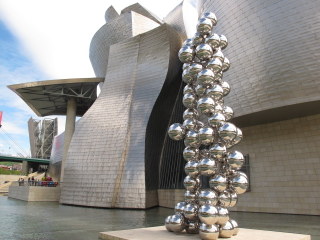 Next year we will begin our tour season with a delightful gourmet pilgrimage to northern Spain with our Flavours of Spain Tour.

We will journey from the elegant city of Barcelona to Rioja Alavesa, one of the world's premier wine regions and along the legendary pilgrim's path of the Camino de Santiago, to the magnificent coastline of the Bay of Biscay renowned for its beauty and for being home to the highest concentration of Michelin starred fine restaurants in the world.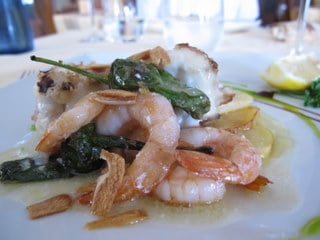 You will experience the stunning art, culture and architecture of Barcelona, enchanting villages, incredible food and wines, glorious seaside vistas, lush vineyards, colourful markets, ancient abbeys, beautiful countryside & fascinating historical visits.

We have compiled a page of photos of our Flavours of Spain tour for your viewing pleasure and to give you a sense of the wonderful places, experiences, fabulous food and wines that we will be enjoying with our guests.
There are also more lovely photos of Spain on our Memorable Photos of 2013 #1 page
Flavours of Spain is one of our most popular tours and Robbi and I hope that you will be able to join us next May.
For more details please visit our information request page and if you would like to share this wonderful adventure with us you can reserve your place via our booking request page
Our Current Booking Status
Bookings for 2014 are now closed with the exception of 1 vacancy for this year's Bali Women's Retreat: 15-22 September 2014
We are thrilled to be enjoying the best ever start to an upcoming tour season in 2015, with the largest number of bookings we have ever achieved for this time of year.
Our booking status at the time of this newsletter is:-
Robbi and I hope to have the pleasure of welcoming you to one of our delightful aromatic adventures and to sharing a wonderful and memorable time with you.
For detailed information about any of our tours please visit our information request page and if you would like to join us please visit our booking request page to reserve your place.
It is our pleasure to assist you with any questions you may have and we invite you to get in touch with us either by email at info@aroma-tours.com or by phone on: +613 5331 3254 (afternoon/evening USA time zones, mornings from other countries).
Please note
Our up-to-the-minute booking status is available via our calendar page
If the tour you would like to attend becomes fully booked you may like us to add you to that tour's waiting list as sometimes we receive late cancellations or transfers.
Photos of Provence by Galina and Richard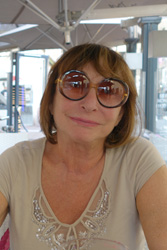 Provence with the lavender and sunflower fields in bloom is such a beautiful sight and thanks to the generosity of Galina and her husband Richard from Massachusetts USA who joined us this June we have some more lovely photos to share with you.

Now that Robbi and I are starting to slow down a little it is wonderful to be able to let the lenses of our guests chronicle our time together on tour and it also adds a nice way to capture the spirit of our journeys.

Imagine standing in a large field of lavender with the sun on your back enjoying the glorious smell wafting on the breeze as it dances across the scintillating purple rows; bees droning in the background as they busily gathering nectar to make miel de lavande.
Arranging Your Travel
Once you have reserved your place via our tour booking page, all your need to do is make your travel arrangements to meet us at the tour rendezvous point. You can either ask your travel agent to assist you, or for the more adventurous you can book your flights and connections yourselves. All of our rendezvous are easily achieved and naturally we provide all of the information and assistance that you will need.
Just a reminder that we have a frequently asked questions page to help answer the most common questions including how to book, travel arrangements, group sizes etc.
Previous Newsletters and Stories of Interest
Our past newsletters contain a lot of interesting stories and are well worth a read. You can find them by visiting our newsletter archives
You may also enjoy reading a few of the stories that we have compiled over the years on our stories of interest page
Our Invitation
Robbi and I look forward to welcoming you to one of our delightful tours or retreats in the near future and invite you to take a peek at the latest photos of our travels in our photo galleries
For detailed information about any of our tours please visit our information request page and if you would like to join us please visit our booking request page to reserve your place.
As always if you have any questions or if you would like us to assist you personally with advice about your travel arrangements or with any other details please contact us either by email at info@aroma-tours.com or by phone on +61 3 5331 3254 ( afternoon/evening USA time zones, mornings from other countries ).
Please note you need to replace the '+' in our phone number with your country's international dialing prefix: from the USA/Canada it is 011 from most other countries it is 00.
Warmest regards,
Jim and Robbi