Greetings from Robbi and Jim
A warm welcome to all of the members of our Aroma Tours Newsletter in more than 35 countries around the world. Robbi and I hope that you have had a wonderful festive season and we wish you peace and prosperity in the year ahead.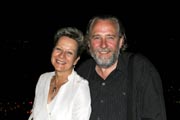 We are very grateful to see that our Aroma Tours are continuing to flourish and although we will be offering a few less tours this year, we are well on track for another successful tour season.
Congratulations to our readers in the USA on the inauguration of President Obama. Greetings also to our Asian friends, as we begin the year of the Ox. May it be one of peace and true prosperity for us all - Gong Xi Fa Chai!
Robbi and I invite you to join us for one of our Aromatic Adventures and share our passion for the beautiful places we visit and the delightful experiences we have created for you to enjoy.
We are constantly updating our Aroma Tours website so please do drop by from time to time for a visit and as always, you can find the latest information about our tours via our Information Request Page
Latest Memorable Photos Pages
We have added several new pages of memorable photos from our 2008 adventures for you to enjoy, including more lovely images kindly contributed by our Aroma Travellers.
Please remember that there are also hundreds of other lovely photos for your viewing pleasure available via our Picture Gallery Pages
The Sweet Life in Italy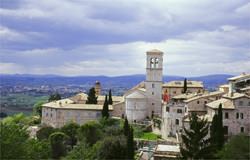 Each May as we return to spring in Italy we are welcomed by a riot of colour from mauve wisteria, blood red poppies, egg shell blue irises, golden fields of canola, the vibrant blue of flowering rosemary and sage and the mantle of vibrant green meadows - absolutely wonderful.
As well as nourishment for the eyes, life takes on a different pace with long lunches in beautiful hilltop villages, wonderful coffee, delicious wines, truffles, pecorino cheese, porcini mushrooms, prosciutto, fresh pasta..... ( so many wonderful tastes ), laughter and the fine Italian art of "dolce fa niente" - sweet doing nothing!
Our journey is also about absorbing the richness and passion of Italian life and savouring its cultural heritage, evident in the art, architecture, pageantry, festivals, fashion, design, craftsmanship and joy for life.
We are all destined to be transformed, which is the magic of this wonderful place. Feeling more Italian moment by moment, speaking more enthusiastically, smiling broadly and even display a bit of emphatic arm waving!
Italy is a land of great heart and contradictions where we immerse ourselves in the sublime craziness of fast cars and slow food, high heels and cobble stones, medieval hilltops full of life and colourful inhabitants going for their evening promenade. It is a veritable feast for the senses and to be there to watch and share in this wonderful dance of the Dolce Vita is a balm for the soul.
There are still places available for both our Aromas of Tuscany and Flavours of Italy tours and if you would like to join us this year as we explore Italy's perched villages, rolling hills, delicious food and wines, rich culture and joy of life we invite you visit our Information Request Page for more details.
Bill and Sally Bachman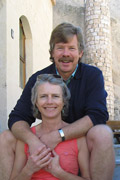 We are very pleased to announce that our guest driver in Provence this year is our dear friend and highly renowned professional photographer, Bill Bachman.
Bill has worked for Australian Geographic and spent many years as an official photographer for the Winter Olympics, as well as several very successful coffee table books and a busy professional career.
He will be joined during our Provence Lavender Tour by his delightful wife Sally who assists Robbi during our Bali Women's Retreat
It will a great treat to have two of our closest friends with us this year to share their delightful personalities, sense of fun and warm heartedness with us all.
Aroma Travellers Our Thanks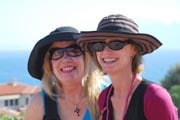 One of the main reasons that we continue to grow and flourish, is the on-going support we receive from our past Aroma Travellers.
This year we are enjoying the largest number of returning guests we have ever had, making up 26% of our total numbers. For Robbi and myself, it is such a great delight to be welcoming back so many good friends.
We would also like to give our heart-felt thanks to all of you who continue to support us with your kind words and referrals as you spread news of our tours and retreats amongst your friends.
Our thanks also, for your lovely messages of appreciation. It is a great joy for us to receive them and we have compiled a Page of Guest Comments from 2008 to remind us of the wonderful times we have shared together.
Current Booking Status
Robbi and I are pleased to see that the enthusiasm for our Aroma Tours is continuing to steadily grow as more and more people are hearing about us "through the grapevine".
Our current booking status is:-
The next few months are our busiest time of year for bookings, so if you are considering joining us this year or if you have any questions, please do get in touch with us shortly either by email at info@aroma-tours.com or by phone on: +61 3 5331 3254 (afternoon/evening USA time zones, mornings from other countries).
From the USA/Canada the "international dialing prefix" which replaces the '+' in our phone number is 011, from most other countries it is 00.
If you are planning to join us this year and are ready to reserve your place, all you need to do is visit our Tour Booking Page where you can either make your booking on-line via our secure server or off-line via mail or fax.
The Peripatetic Ms Zeck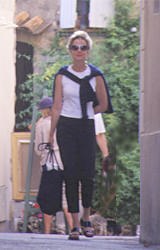 This year will be Robbi's biggest year so far of travel for her work outside of our Aroma Tours' commitments.
She will be speaking at several conferences in the USA: San Francisco in February and Chicago in October, as well as spending some time in Minneapolis and Florida. She will also be teaching workshops in China, Hong Kong and Singapore.
I will be with Robbi in the USA and we are greatly looking forward to doing some more exploring including the Napa valley and taking the opportunity of catching up with some of the dear friends who have travelled with us over the years.
With more time to focus on her work and the continued success of her book The Blossoming Heart, now in its second edition as well as Chinese and Spanish translations, the years ahead are all set to get even busier and more exciting.
For those interested in Robbi's work ( or just curious ), you can see her full schedule on the Calendar Page of Her Website
Truffles - The Black Diamonds of Provence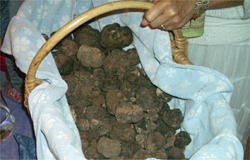 Every winter in Provence between mid January and mid February is a very exciting time for lovers of fine food. This is truffle season, full of fevered activity, colourful characters and Machiavellian mischief.
To one side of the colourful weekly market in Carpentras with its olives, sausages, cheeses, vegetables and household goods, a crowd gathers. People jostle and the atmosphere is conspiratorial with whispers and surreptitious glances into baskets and plastic bags. People sniff, grunt and feel the wares before scales are produced and significant sums of money change hands.
The objects of all of this activity are what appear to be small lumps of dirt! In fact they are the aromatic and highly prized Tuber melanosporum - the Truffle or "Black Diamond" of Provence. So prized in fact, that quality fresh black truffles are traded at well over US$800 per kilo!
Truffles almost exclusively grow on the roots of oak trees in a very few regions of Provence and the Perigord. There are also other varieties that grow in Italy and other countries but according to the French, they have a lesser flavour and aroma compared to the Provencale specimen.
Of course the Italians are quick to trumpet the virtues of their Tartufi and having enjoyed various varieties of truffles in both countries I can say that as long as the preparation is sympathetic to the delicacy of the flavour they all have their own delicious virtue.
In the past pigs were used to help find truffles in their subterranean hiding places using their acute sense of smell but they have now been replaced by specially trained dogs, who unlike the pigs, are easier to handle and are not hell bent on eating the prize.
There is a lovely story from the Perigord about a man who discovers to his horror that his prize truffle pig had broken out of its pen and gone on a truffle eating spree - quelle horror!
Once discovered, truffles should be left in their covering dirt to help preserve them and as such they will last for 3-4 days before starting to loose their aroma and flavour.
One of the best ways to enjoy truffles is to make an omelete with lovely fresh farm eggs and add slivers of fresh truffle - absolutely delicious!
Provence Aromatherapy Retreat

After more than 10 years of inspirational teaching during our Provence Aromatherapy Retreat, Dr Daniel Penoel has now decided to increase his focus on his busy clinical practice in France and as a result this year will be the last opportunity to experience Daniel's passion, enthusiasm and deep knowledge of applied aromatherapy with us in France.
We are very grateful to Daniel for his willingness to teach for us despite his busy schedule and we wish him well in his practice and research.
Next year we will be introducing an exciting new format for the retreat and when all of our preparations are complete we will announce the details in this newsletter.
The Tour de Lavande ( repeat )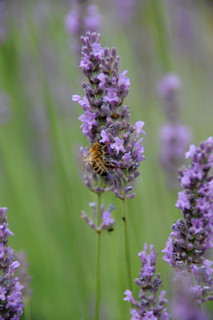 In our September newsletter we proudly announced that our new Provence Lavender Tour was a great success and has gained the accolade of being featured in Frommer's directory.
And now, we are thrilled to add the exciting news that next year, the world's premier bicycle race, the Tour de France will be passing right through our beautiful village amongst the lavender fields during our stay!
Every year the excitement that surrounds the Tour's progress can be felt in the bars at night as the locals gather to watch the end of the day's stage and try to predict who will be the proud wearer of the yellow jersey.
To witness this great bike race first hand will be an unforgettable experience and Robbi and I are excited that we will be sharing this fantastic event with our guests in such glorious surrounds.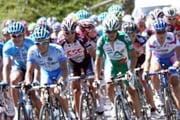 So for the Aroma Travellers joining us this year amongst the fragrant purple fields, our Provence Lavender Tour is going to be an even more exceptional feast for the senses.
For more information please visit our Information Request Page and if you have not already done so, we invite you to take a peek at our Provence Lavender Tour Photos - sans velos.
Email, White Lists and Address Books
Over the years the circulation of our Aroma Tours newsletter has grown to more than 6000 subscribers and in these days of filters and anti-spam software it is becoming increasingly more difficult to be sure that our email will arrive safely in your inbox.
There is of course good reason to have this filtering, however, as a consequence we recommend that you add our email address info@aroma-tours.com to your address book or white list to help ensure that our newsletter will continue to be delivered to you successfully.
If of course for any reason you would prefer to stop receiving our newsletter please don't hesitate to email us at info@aroma-tours.com to unsubscribe.
Arranging Your Travel
Once you have reserved your place via our Tour Booking Page, all your need to do is make your travel arrangements to meet us at the tour rendezvous point. You can either ask your travel agent to assist you, or for the more adventurous you can book your flights and connections yourselves. All of our rendezvous are easily achieved and naturally we provide all of the information and assistance that you will need.
Just a reminder that we have a Frequently Asked Questions Page to help answer the most common questions including how to book, travel arrangements, group sizes etc.
Previous Newsletters and Stories of Interest
Our past newsletters contain a lot of interesting stories and are well worth a read. You can find them by visiting our Newsletter Archives
You may also enjoy reading a few of the stories that we have compiled over the years on our Stories of Interest Page
Thought for the Day
"When the way seems unclear, those who live by their passion will always find the path ahead."
~ Walter Tulson
Our Invitation
Robbi and I look forward to welcoming you to one of our delightful tours or retreats in the near future and invite you to take a peek at the latest photos of our travels in our Photo Galleries
If you would like detailed information about any of our tours please visit our Information Request Page
As always if you have any questions or if you would like us to assist you personally with advice about your travel arrangements or with any other details please contact us either by email at info@aroma-tours.com or by phone on +61 3 5331 3254 ( afternoon/evening USA time zones, mornings from other countries ).
Please note you need to replace the '+' in our phone number by your country's international dialling prefix: from the USA/Canada it is 011 from most other countries it is 00.
Warmest regards,
Jim and Robbi