Greetings from Robbi and Jim
A warm welcome to all of the members of our Aroma Tours Newsletter from around the world.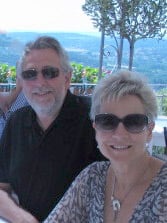 Robbi and I are continuing to work hard preparing for the start of this year's Aroma Tours adventures which begin this May with our delightful Flavours of Spain Tour

We are greatly enjoying sharing the excitement and anticipation of our guests as we draw closer to the beginning of our journeys together and we feel truly blessed to be able to share our passion for the places and experiences that we love with wonderful people from around the world, many of whom are joining us once again.

Robbi and I look forward to welcoming more Aroma Travellers in the next short while to this year's Aromatic Adventures and we are thrilled to see that as expected, this year is going to become our most successful year so far.
For the latest details of our tours please visit our information request page and if you would like to join us this year, you can reserve your place by visiting our tour booking page.
Memorable Photos From Our 2012 Adventures
One of the best ways to enjoy the spirit of our adventures is by taking a peek at a few of the thousands of photos we have taken during our Aroma Tours' adventures.
I have compiled a sampling from this year's adventures for your enjoyment below.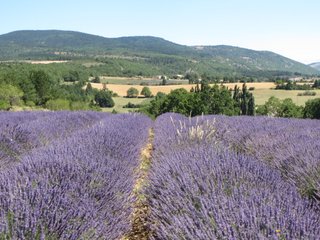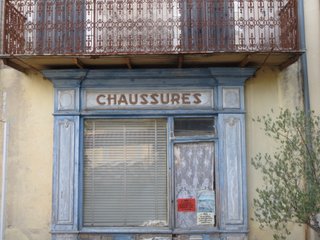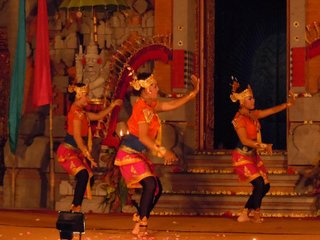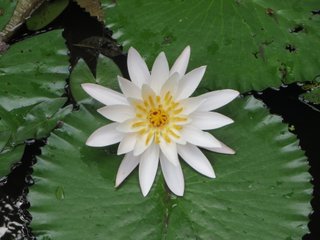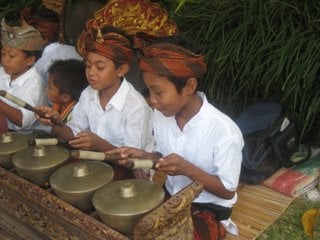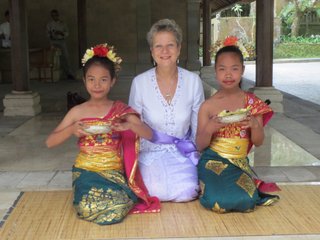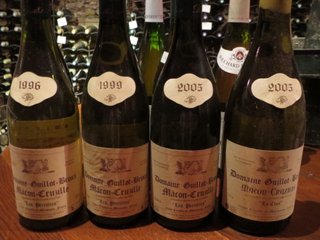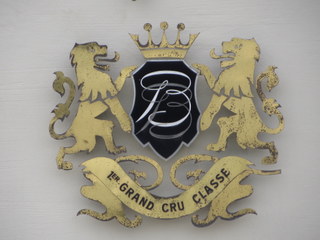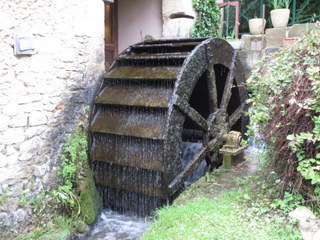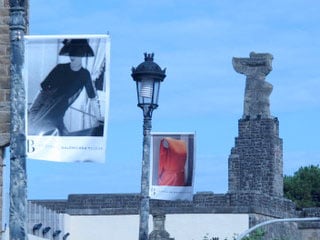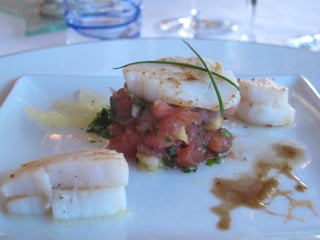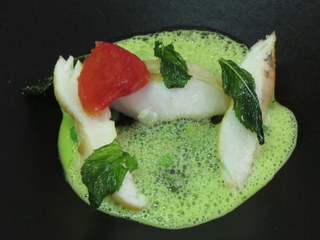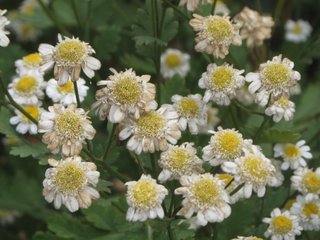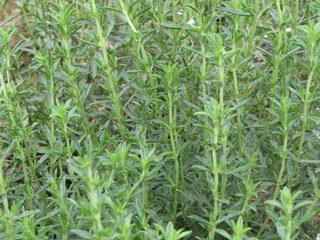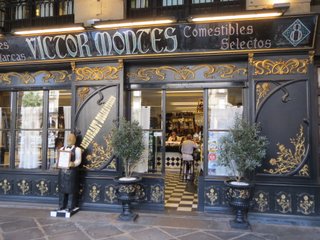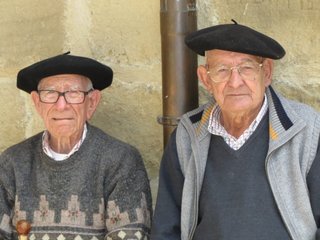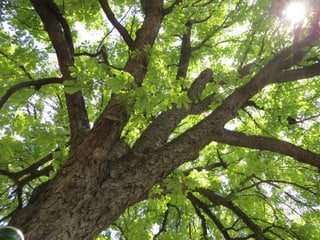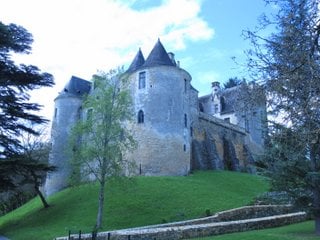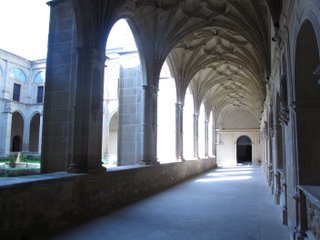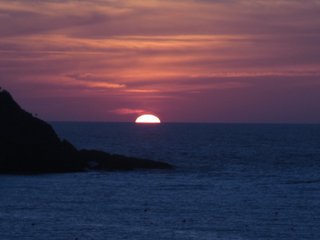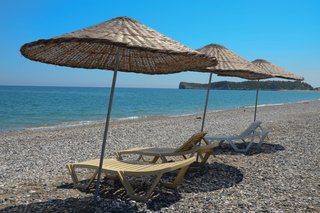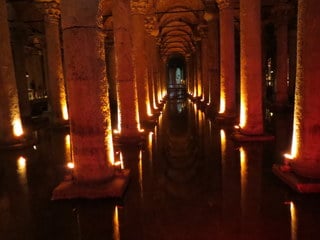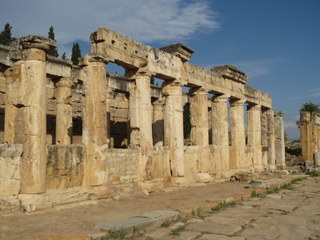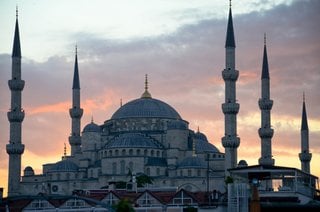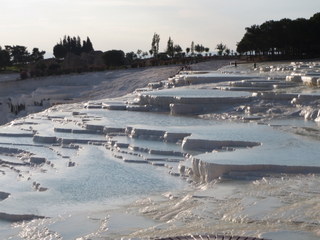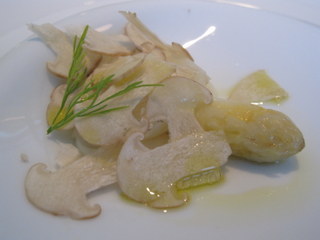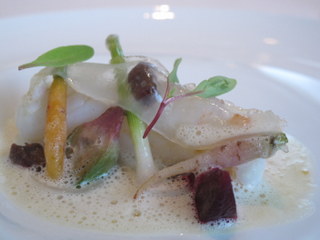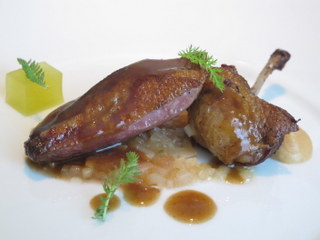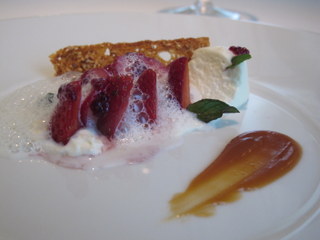 We hope that you enjoyed this pictorial amuse bouche of the delightful adventures we shared with our Aroma Travellers in 2012. Robbi and I look forward to creating many more memorable moments and photos for our guests again this year.
You may also enjoy visiting our Photo Gallery Page where you will be able to access many more of the beautiful images of our past adventures.
Natural Wonders and Ancient Sites in Turkey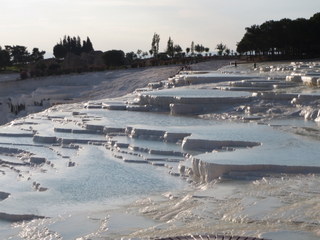 During our Turkish Aromatic Odyssey we visit one of the wonders of the natural world Pamukkale, with its spectacular landscape of glistening white travertine pools, created over the millennia by warm, calcium rich, subterranean waters depositing their limestone as they flow down to the Meander river valley far below.

From ancient times this "otherworldly" site was recognized as a holy place and in 190 B.C. King Eumenes II of Pergamon founded Hierapolis, which later became a luxurious Roman city, richly adorned with magnificent sculptures and colonnaded streets paved with huge limestone blocks.
The city enjoyed its most brilliant period in the 2nd and 3rd centuries A.D. and thanks to the presence of a Jewish community, facilitated the early spread of Christianity. It was here that the Apostle Philip was martyred in 80 A.D. and the church dedicated to his memory was largely responsible for the increased importance of the city during the Byzantine period. It was also proclaimed as the capital of the Phrygian region by Emperor Constantine.
For all of us, standing in this ancient place, surrounded by the ruins of the once mighty city with its extensive baths, huge theatre, temples and streetscapes, whilst gazing out over the hundred metre tall network of limestone terraces and magnificent stalactite walls, with their fantastic shapes reminiscent of oyster shells and flower petals to the valley far below was nothing short of breathtaking.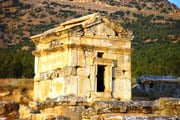 But wait, there's more! Hierapolis also has one of the most extensive and well preserved ancient cemeteries in the world, with more than 1200 tombs, spread out across a distance of two kilometers. The Hierapolis necropolis is renowned for its wide variety of tombs dating from the late Hellenistic period to early Christian times; including tumuli, sarcophagi, and house-shaped mausoleums.

Sunset is the most spectacular time of day to visit Pamukkale and Hierapolis and each time we return, this ancient Phrygian site brings forth a new feast for our senses.
Turkey is a land of contrast and wonder and if you would like to join us this year as we explore the magnificent beauty, ancient sites, exotic culture, lovely seaside vistas, delicious food and welcoming locals, we invite you visit our information request page for more details.
Aroma Travellers Our Thanks
Without doubt, the main reason that we continue to grow and flourish, is the on-going support we receive from our past Aroma Travellers.
We are continuing to see an outstanding number of returning Aroma Travellers and new guests who are joining us because of direct referrals - currently over 58% of our guests!
For Robbi and myself, it is such a great delight to be welcoming back so many good friends and to see our Aroma Tours continuing to flourish.
We would also like to give our heart-felt thanks to all of you who continue to support us with your kind words and referrals as you spread news of our tours and retreats amongst your friends.
Robbi and I also greatly appreciate your wonderful words of thanks, it means so much to us to know that we have shared a special time with you during our journey together.
If you have not already done so, please take a peek at our Guest Comments from 2012
The Story of Pastis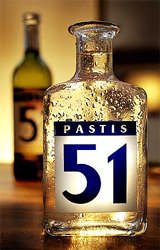 One of the typical scenes to be found throughout Provence is men gathered around the town square playing petanque and drinking the aniseed flavoured liquor, Pastis.

In the 19th and early 20th centuries it was a tradition for wine makers and bartenders to create their own liquors by combining 45% alcohol distilled from grapes and other fruits, with sugar, caramel and combinations of plants, herbs and spices to be sold "under the counter".

Some of the recipes contained as many as 72 different ingredients, including Mint, Birch leaves, Maize, Vervaine, Sapwood, Licorice, Chamomile, Blackcurrant leaves, Poppy seeds, Thyme, Coriander, Parsley, Cinnamon, Star anise, Fennel, Summer savory, Cumin, Licorice and Aniseed.
The most famous of these liquors was the notorious Absinthe also called "The Green Fairy" due to it's greenish hue, that was the favourite tipple of writers and painters such as Monet, Oscar Wilde and Vincent Van Gogh.
Sadly, Absinthe was responsible for severe health problems due to the fact that it contained the herb wormwood, which is in fact toxic to the nervous system. As a result Absinthe and all other liquors containing anise such as Pastis were banned in the early 1920's.
Fortunately this ban on liquors was lifted in 1932 after it was realized that the problem with Absinthe was in fact due to the presence of wormwood. As a result Pastis made a come back due to the efforts of men like Paul Ricard, a disgruntled seller of "vin ordinare", who recognized that there was an great opportunity to commercialize the production of Pastis and from humble beginnings in his parents' back yard, he created a huge and highly successful world wide business - all from the humble Pastis.
In Provence, it is believed that Pastis is the perfect way to begin a meal as it prepares your digestive system for the arrival of food. Inevitably as you sit down for a meal you will be politely asked, "un aperitif?".
Pastis is served in a short glass with a jug of chilled water and ice. The Pastis is a slightly viscous, pale straw coloured liquid, which turns milky white as you add water and ice, due to the oil of mint crystalizing out.
For me, Pastis is "Provence in a bottle"! It is clear that sitting in the shade of a linden tree on a hot summer's day, sipping a cool glass of Pastis and watching the world go by as I contemplate the delights of the "menu du jour" is what "savoir vivre" is all about.
Our Current Booking Status
Robbi and I are thrilled to see the enthusiastic response to our offerings this year, with three of our tours fully booked and those remaining now down to the last few places.
Our booking status at the time of this newsletter is:-
Robbi and I hope to have the pleasure of welcoming you to one of our delightful aromatic adventures and to sharing a wonderful and memorable time with you.
For detailed information about any of our tours please visit our information request page and if you would like to join us please visit our booking request page to reserve your place.
It is our pleasure to assist you with any questions you may have and we invite you to get in touch with us either by email at info@aroma-tours.com or by phone on: +613 5331 3254 (afternoon/evening USA time zones, mornings from other countries).
Please note
Our up-to-the-minute booking status is available via our calendar page
If the tour you would like to attend becomes fully booked you may like us to add you to that tour's waiting list as sometimes we receive late cancellations or transfers.
Tuscany in Autumn Anyone?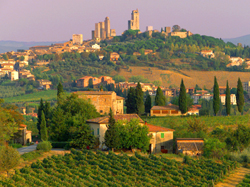 Tuscany in autumn is a magnificent kaleidoscope of colourful landscapes, beautiful hilltop villages, ripe grape vines, celebration and joy for life.

During our Aromas of Tuscany Tour we absorb the passion of the Tuscan lifestyle and savour the flavours of the land's bounty, along with the rich cultural heritage evident in the art, architecture, historical sites, festivals, fashion, design, craftsmanship and unique approach to living.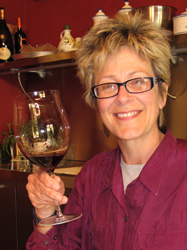 It is important when visiting Tuscany to experience the stories and historical background woven into the fabric of the places we visit. To bring these stories to life, we are accompanied throughout the tour by our Aroma Tours associate Carol, who will share her wealth of knowledge as a guide, art historian and archeology enthusiast, nicely balanced by her charm, enthusiasm and sense of fun.

During our time together we will delight your senses with the wonderful cuisine and wines of Tuscany, enjoyed in authentic trattorias, colourful osterias and fine restaurants, as well as a private degustation of finest wines and produce in one of the most renowned enotecas in Italy.
We are all destined to be transformed by the magic of Tuscany - feeling more joyful by the moment, speaking more enthusiastically, smiling broadly and even display a bit of emphatic arm waving!
If you would like to join us this year as we explore Tuscany's perched villages, rolling hills, delicious food and wines, rich culture and joy of life we invite you visit our information request page for more details.
We have assembled a page of photos of our Aromas of Tuscany Tour as part of our memorable photos pages and if you haven't already done so we invite you to take a peek
Lavenders of Provence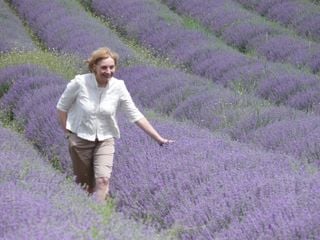 Standing in a large field of lavender as it gently undulates on the breeze, like a fragrant purple sea, listening to the drone of hundreds of bees gathering nectar for miele de lavande ( lavender honey ) whilst inhaling the glorious floral aroma is an amazing experience.

We are in the home of lavender and in certain areas, forests are literally carpeted in purple wild lavender.
It is always a joy for us to share our love of this amazing plant with our Aroma Travellers in Provence each year.
"To drift off to sleep in the true darkness of night, as the gentle lavender scented breeze outside, dances across the flowering rows of purple - all is bliss, all is bliss...."
A brief history:
Lavender originated in Persia and the Canary islands and was most likely brought to the Mediterranean region including the south of France by the Phoenicians circa 1000BC. They we also believed to be responsible for introducing the grape vine and olive tree.
Romans are also thought to have propagated lavender as they spread throughout the region for its wound healing properties - Lavender gets its name from the latin verb lavare (to wash).
By the end of the 19th century, lavender became highly sought after as a key component in the production of perfumes, and as a result of this popularity it moved from being a wild harvested plant to the salvation of farmers in derelict agricultural land on the high plains of Provence.
By the 1920's the first large lavender plantations or "lavanderaies" began to appear and from that time onwards Provence become covered by the immense lavender-blue fields that today, are an unmistakable image of the region.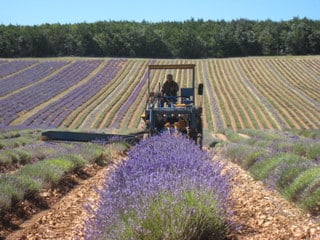 In the beginning, lavender was harvested by hand in the mountainous regions using scythes with the harvesters paid according to weight.

A good harvester could cut around 1000 kilos of lavender a day!

Today with very few exceptions harvesting is performed by machines which cut and bundle the lavender to be left to dry in the fields, in preparation for extraction by steam distillation.
Lavender and its Friends:
Most people are unaware that there are in fact three main types of lavender cultivated in Provence:-
True Lavender ( Lavandula angustifolia ), also referred to as fine lavender, is grown at altitudes above 700 metres and up to about 1500 metres.
True lavender is appreciated for its beautiful floral aroma and therapeutic properties and is the variety widely utilized by perfume-makers, aromatherapists and the pharmaceutical and
cosmetic industries.
Spike Lavender ( Lavandula latifolia ), also known as spike lavender or aspic, is related to true lavender but has broader leaves, green rather than purple blooms and long stems with multiple flower spikes [ fine lavender only has a single flower spike ].
Spike lavender grows at moderate altitude, between 500 and 800 metres, flowers later in the season than true lavender and has a very strong camphorus odour which makes it unsuitable for perfumery and other similar uses.
Lavandin ( Lavandula x grosso / intermedius / super / abrial etc ), is the plant most commonly cultivated and referred to as lavender in Provence.
It is in fact a hybrid of true lavender ( Lavandula angustifolia ) and spike lavender ( Lavandula latifolia ) which occurs naturally by cross-pollination in the overlapping region of 700 to 800 metres.
After discovering this larger more productive plant in the wild, farmers began to grow it on a massive scale and as a result, it is the various clones of lavandin [ its seed is sterile and can only be propagated from cuttings ], rather than true lavender that makes up more than 80% of the surface area under "lavender" cultivation in Provence.
Lavandin can be grown in dry soils at lower altitudes than lavender and has an essential oil yield four or five times greater than true lavender. Its oil is mainly used for industrial purposes such as fragrance in soaps, detergents and any product which needs the smell of lavender.
If you haven't already done so you may also enjoy taking a peek at photo of our Provence Lavender Adventures
Flavours of Provence - New Itinerary ( repeat )
In our last newsletter we announced that we have moved our delightful and delicious Flavours of Provence Tour from early June to late July and added some fabulous changes to the itinerary, including: lavender fields in full bloom, several glorious gastronomic restaurants and an exploration of the world renowned Chateauneuf du Pape wine region.

We were also pleased to see that one of our favourite hotels has now been fully refurbished and redecorated and as a result, it has now become the perfect first base for us to launch our gastronomic explorations next July. One happy consequence of this change is that the price for Flavours of Provence has now come into line with our other tour offerings in Provence.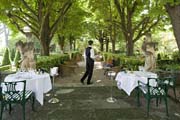 Amongst this constant starburst of fragrance and flavours, you will experience a gastronomic "tour de force" of some of the finest restaurants in Provence, wrapped in a leisurely exploration of picturesque hilltop villages, sweeping fields of purple lavender, colourful markets and delightful boutiques, mixed artfully with moments of culture and character and time to savour the delicious wines of the region.
For the latest details of this exciting new tour please visit our information request page.
If you haven't already done so you may also enjoy taking a peek at photos of this years Flavours of Provence Tour
Arranging Your Travel
Once you have reserved your place via our tour booking page, all your need to do is make your travel arrangements to meet us at the tour rendezvous point. You can either ask your travel agent to assist you, or for the more adventurous you can book your flights and connections yourselves. All of our rendezvous are easily achieved and naturally we provide all of the information and assistance that you will need.
Just a reminder that we have a frequently asked questions page to help answer the most common questions including how to book, travel arrangements, group sizes etc.
Previous Newsletters and Stories of Interest
Our past newsletters contain a lot of interesting stories and are well worth a read. You can find them by visiting our newsletter archives
You may also enjoy reading a few of the stories that we have compiled over the years on our stories of interest page
Our Invitation
Robbi and I look forward to welcoming you to one of our delightful tours or retreats in the near future and invite you to take a peek at the latest photos of our travels in our photo galleries
For detailed information about any of our tours please visit our information request page and if you would like to join us please visit our booking request page to reserve your place.
As always if you have any questions or if you would like us to assist you personally with advice about your travel arrangements or with any other details please contact us either by email at info@aroma-tours.com or by phone on +61 3 5331 3254 ( afternoon/evening USA time zones, mornings from other countries ).
Please note you need to replace the '+' in our phone number with your country's international dialing prefix: from the USA/Canada it is 011 from most other countries it is 00.
Warmest regards,
Jim and Robbi