Greetings from Robbi and Jim
A warm welcome to all of the members of our Aroma Tours Newsletter in over 30 countries around the world.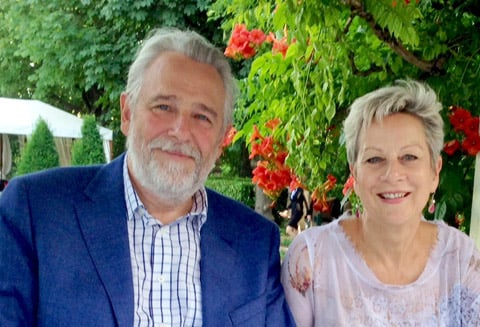 Robbi and I are now in Singapore and tomorrow we will be on our way to Barcelona and northern Spain where we will be busily checking all of the details for our upcoming tours over the next week or so.

We are greatly looking forward to the start of this year's Aroma Tours adventures and the pleasure of welcoming our guests to our first tour of the season, our delightful and delicious Flavours of Spain Tour


As always at this time of year we are also looking forward to welcoming the last few Aroma Travellers for 2016 to our throng in Provence, Italy and Bali and hope that you will be able to join us.
We invite you to visit our information request page for more information or our booking request page to reserve your place.
We are writing and sending our May Aroma Tours newsletter a little early this time due to our busy schedule.
Aroma Travellers Our Thanks
Without a doubt, the main reason that we have continued to grow and flourish over our more than 20 years, is the on-going support we receive from our past Aroma Travellers.
We are once again enjoyed an outstanding number of returning Aroma Travellers and new guests who joined us because of direct referrals - over 65% of our guests!
For Robbi and myself, it is such a great delight to welcome back so many good friends and to see our Aroma Tours continuing to flourish.
We would also like to give our heart-felt thanks to all of you who continue to support us with your kind words and referrals as you spread news of our tours and retreats amongst your friends.
Robbi and I also greatly appreciate your wonderful words of thanks, it means so much to us to know that we have shared a special time with you during our journey together.
If you have not already done so, please take a peek at our Guest Comments from 2015.
We have compiled a gallery of guest photos just for fun; it is quite incomplete but it is so nice to see some of the faces of those who shared wonderful times with us over the last few years and remember the wonderful times we shared together.
Memorable Photos from 2014 and 2015
In our last newsletter we announced that we have added 10 new pages of photos from our 2014 and 2015 Aroma Tours Adventures to our Photo Gallery Pages
As we are now in transit to Spain there isn't any more time to add more historical photos but we are greatly looking forward to sharing images of our 2016 adventures with you hopefully in our next newsletter.
If haven't already had a peek the photo pages for the respective years 2014 and 2015 begin with the links below with the other pages accessible via via the pulldown list at the end of each photo page.
We also invite you to enjoy some of our other lovely photos via our Photo Gallery Page
Vin Santo - Wine of the Saints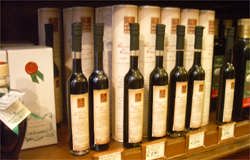 One of the many delights that we enjoy while journeying in Tuscany is Italy's wine of saints - "Vin Santo".

It is normally made as a sweet wine, but dry and semi-dry versions also exist.

Typically it is quite viscous with a rich golden colour, high alcohol content and smooth, intense, sweet and nutty flavour.
Unlike other sweet wines, the grapes ( generally Trebbiano, Malvasia and Canaiolo ) are not allowed to wither on the vine and develop fungal infection ( Botrytus ) to intensify their flavour. Instead they are hand picked when fully ripe, carefully checked to remove all damaged or infected fruit, then placed on cane mats in a well ventilated room to dry for up to 4 months.
Once the grapes have been dried they are pressed to release their concentrated juice which is then placed in small chestnut barrels called "caratelli" to ferment. After this first fermentation is complete the barrels are sealed and placed in racks under cover but still able to be subjected to daily and seasonal temperature changes.
The wine is kept in the catelli for at least 4 years and undergoes further fermentations that impart the unique texture and sweet and nutty taste to the wine. It is then bottled and improves in richness and bouquet over years ( decades ) of storage.
The best examples of Vin Santo come from Tuscany, Umbria and the Veneto and it is wonderful with seasonal fruits, desserts, pastries or typically, as I enjoyed it, by eating cantucci biscotti that have been dunked into a small chilled glass of this saintly wine. Yum!
Our Current Booking Status
We will be closing bookings for Provence 2016 in the next few weeks and we have now officially opened bookings for 2017 and already the response has been outstanding.
There are still places available in Provence, Italy and Bali, however, we highly recommend that you get in touch with us soon.
The current booking status at the time of this newsletter is:-
For detailed information about any of our tours please visit our information request page and if you would like to join us please visit our booking request page to reserve your place.
It It is our pleasure to assist you with any questions you may have and we invite you to get in touch with us at info@aroma-tours.com.
Please note
Our up-to-the-minute booking status is available via our calendar page
If the tour you would like to attend becomes fully booked, please let us know if you would like us to add you to the waiting list for that tour in case a place becomes available due to a cancellation.
Our Invitation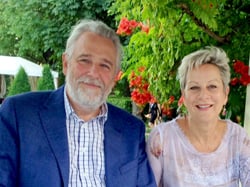 Robbi and I look forward to welcoming you to one of our delightful tours or retreats in the near future.
As always if you have any questions or if you would like us to assist you personally with advice about your travel arrangements or with any other details please contact us at info@aroma-tours.com
Warmest regards,
Jim and Robbi