Greetings from Robbi and Jim
A warm welcome to all of the members of our Aroma Tours Newsletter in over 30 countries around the world.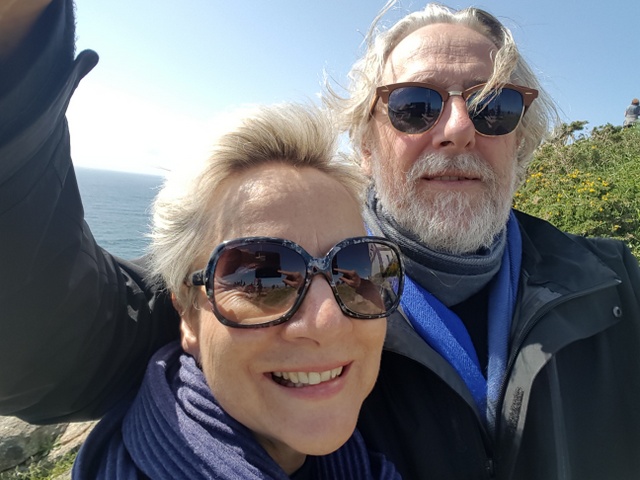 As Robbi and I continue to enjoy our home time with the unfolding of spring and the chance to reconnect with family and friends. We are also reflecting on the amazing year that we have shared with our Aroma Travellers.
Life is still very busy with Robbi's workshops and getting ready for next year's adventures, but soon we will have the chance for some well earned rest.
We are very grateful to see that in spite of the many recent distractions and world events, our upcoming tour season is progressing with vigour and all of our tours are now at least half filled with several already down to the last few places. We are also thrilled to see that as usual over 60% of the guests joining us in 2017 are returning Aroma Travellers and their friends.
Robbi and I hope to have the pleasure of welcoming you next year to share a delightful and delicious journey with us and to enjoy the wonderful people, places, fabulous cuisine, culture and experiences that we love to share with our guests from around the world.
Memorable Photos Compilation
One of the best ways to enjoy the spirit of our Aroma Tours adventures is by taking a peek at a few of the 10's of 1000's of photos we have taken during our Aroma Tours adventures.
We have compiled a small selection for you to enjoy and to give you a feel for the experiences that we share with our guests on tour.
We also invite you to enjoy some of our other lovely photos via our Photo Gallery Page
50 Years of Gastronomic Passion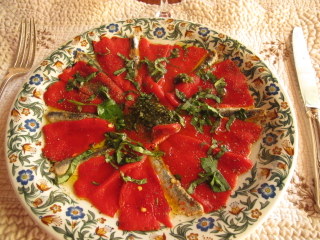 In 2014, Robbi and I along with the guests joining our Heart of Provence Tour were privileged to witness a unique gastronomic event with the 50th anniversary of one of Provence's favourite restaurants and chefs who has dedicated his life to excellence in the culinary arts with an emphasis on authentic traditional cuisine.

Jean-Francois and his family have become our dear friends over the years and have always delighted us with their convivial service, beautiful dining room and delicious meals made with love and care that transcends the mundane and welcomes all to share. All tucked away in a tiny village in Provence!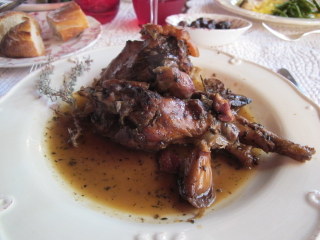 In addition to our merry thong, diners and chefs travel from across France and Europe to experience this Provencale gastronomic pilgrimage.

This is the restaurant favoured by local Michelin starred chefs who often dine there on their nights off!

Sadly there is no way to transmit the flavours and aromas of these culinary masterpieces but know that they are a delight for all of the senses.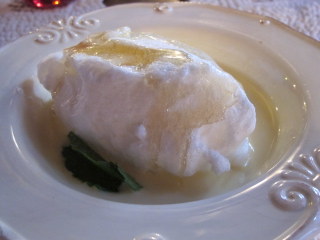 One element that is most telling of the character and quality of a restaurant is the desserts.

Many a fine eatery will produce flavoursome dishes for the main part of the meal but once the cheese course is finished and the table cleared, it is the restaurants that bring the same attention and excellence to their dessert's that shine above the mediocre. And here of course we are treated to desserts sublime!
It is our pleasure and passion to find and share such wonderful places and experiences with our guests.
Our Current Booking Status
Bookings for our 2017 season are continuing wonderfully well with all of our tours now at least half full and several down to the last few places, mainly due to our return travellers and their friends making their plans well ahead of time.
The current booking status at the time of this newsletter is:-
For detailed information about any of our tours please visit our tour information page and if you would like to join us please visit our make a reservation page.
It It is our pleasure to assist you with any questions you may have and we invite you to get in touch with us at info@aroma-tours.com.
Please note
Our up-to-the-minute booking status is available via our calendar page
If the tour you would like to attend becomes fully booked, please let us know if you would like us to add you to the waiting list for that tour in case a place becomes available due to a cancellation.
Photos of Provence
Of all the regions that we visit, Provence has a special place in our hearts. It is where our Aroma Tours began and where we first fell in love with another land.
"To be in Provence is to be in a joyful dream full of beauty and delight." ~ Jean Moreau
Please join us in this beautiful land and it will be our great pleasure to share the wonderful places, people and experiences that we love with you.
For more details please visit our tour information page and if you would like to share a wonderful adventure with us in beautiful Provence, you can reserve your place via our make a reservation page
Travelling Solo in a Group ( repeat )
As well as couples and friends travelling together, we are regularly joined by solo travellers - mostly women, who appreciate being able to journey with liked minded people from around the world, without the need to do all the planning and take on the daunting task of touring by themselves.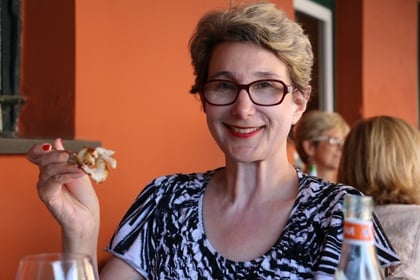 Joining one of our small group tours is easy and we have already made all of the arrangements on your behalf to ensure that you have a delightful, stress-free holiday with the focus on having fun.
Having a ready-made group of friends to travel with, and us to take wonderful care of you is the way to go!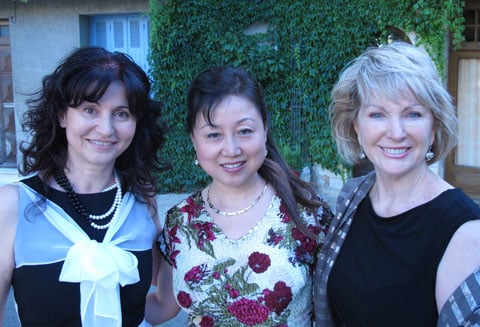 We have carefully crafted off-the-beaten-path itineraries that are the perfect balance of structure, experiences, details and free time to enjoy in your own way.
There have been a significant number of guests over the years who and have joined us multiple times, some of whom have become dear friends.
Susan Troxell from NYC holds the record for the most tours attended by a solo traveller - she has journeyed with us 9 times!
Mona Smith, pictured at the beginning of this snippet, is a close second and has joined us 8 times.
Our Invitation
Robbi and I look forward to welcoming you to one of our delightful tours or retreats in the near future as we continue moving towards our retirement in the next few years.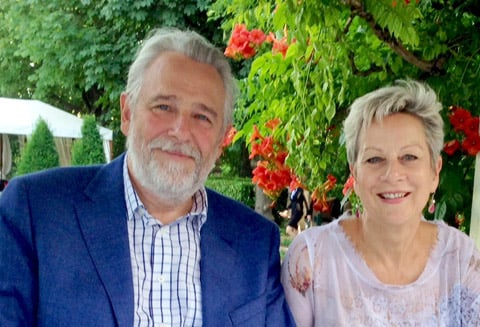 As always if you have any questions or if you would like us to assist you personally with advice about your travel arrangements or with any other details please contact us at info@aroma-tours.com
Warmest regards,
Jim and Robbi