Greetings from Robbi and Jim
A warm welcome to all of the members of our Aroma Tours Newsletter in more than 35 countries around the world.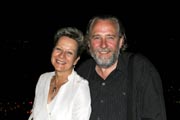 After having only recently returned from San Francisco in March we are just now back from an amazing visit to China where there is huge interest in Robbi's Blossoming Heart Book and Workshops.
Robbi gave a wonderful presentation in front of over 500 people along with TV interviews, national magazine coverage, book signings and photo shoots and we will be returning there at the end of the year to hold a series of workshops across China.
What a year we are having!
We are excitedly looking forward to the start of this year's Aroma Tours Adventures which begin in Tuscany in just a few weeks and in the meantime we are continuing to gatherer our last few Aroma Travellers for this year.
On our return home in August we will have a little time before heading off to Bali for the Bali Women's Retreat ( and a little R&R ) then we will be joyfully returning to the USA in October, followed by China in December. Phew!
Robbi and I invite you to join us this year to share our passion for the beautiful places and delightful experiences we have created for you to enjoy.
Because of our need to finalize preparations for this year's tours which are beginning in a few weeks, there is not sufficient time to write a full newsletter. So this month's edition is a compilation and update of our current news.
For the latest information about our tours and retreats please visit our Information Request Page
Aroma Travellers Our Thanks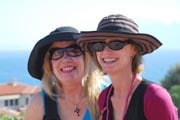 Without doubt, one of the main reasons that we continue to grow and flourish, is the on-going support we receive from our past Aroma Travellers.
This year we are enjoying the largest number of returning guests we have ever had, making up 26% of our total numbers. For Robbi and myself, it is such a great delight to be welcoming back so many good friends.
We would also like to give our heart-felt thanks to all of you who continue to support us with your kind words and referrals as you spread news of our tours and retreats amongst your friends.
Heart of Provence Tour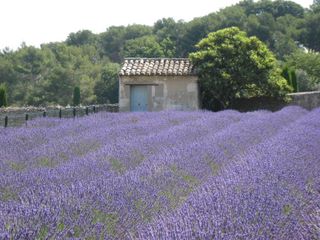 One of our longest standing and most popular tours is Heart of Provence which we created back in 1998 and since then it has been the heart of our offerings in Provence.
We wanted our guests to experience the richness and beauty of the Provencale way of life and indulge in the joyfulness of lovely long lunches and moments of pleasure. Markets and other eye-candy, ancient villages and the richness of the history and stories that abound here.
All centred around the Bouche du Rhone region which has many hidden treasures to share.
"Experience the true spirit of Provence as we journey off-the-beaten-path and explore the charm, beauty and unique way of life that has inspired so many artists, writers, chefs and others seeking a connection with nature and joy for living."
For more information please visit our Information Request Page
Comments from Last Year's Aroma Travellers
One of the great pleasures for us after each tour season is receiving messages of thanks from our Aroma Travellers. We have compiled a few below and hope that you enjoy reading about their experiences with us.
"You have taken me to places I would never have found myself and, you have thought of absolutely everything to make this a wonderful experience for us all." - Randi Bruck Norway
"I especially thank both of you for all the extra care and details that made my trip so memorable and enjoyable. Undeniably, this is very unique compared to other tours. Not only was it a great learning experience in so many aspects, I really felt that I was living in a way most French people would do in their daily routines." - Clinton Hsu Taiwan
"This week proved to be one of life's rare and wonderful pleasures, perfectly orchestrated by Jim and Robbi. Beautiful scenery, fantastic food, good company and lots of laughs and it doesn't get any better. I depart with a heart filled with happy memories." - James Wild Fairford Leys UK
"This week was exactly what we had hoped for in Provence. Thank you for all the time you have put into creating a perfect trip and making dreams come true. Merci beaucoup!" - Paula & Don Howard Millersville USA
"After years of travelling everywhere, every day was astonishing and I overcame a lifetime fear of tours! Thank you for the memories, the daily joy and your love." - Christopher & Lynda Dean - Byron Bay Australia
"Thanks for an unforgettable taste of Provence. We have had the most wonderful week, met some great people and enjoyed the most superb food and wines that this region offers." - John & Carol MacLennan - South Africa
"We experienced the unique and un-orchestrated surprises of Provence and we will always carry these memories in our hearts. Thank you for your expertise and thoughtfulness." - Judi Day & Judi McCleland - Canada
"Thank you so much for an unforgettable time. I have never had such a great learning experience as this one. Thank you also for the beautiful people who gathered at this retreat." - Ayako Hiura Japan
"My heart is full. Thank you Jim and Robbi for choosing this vocation! I have experienced such delights and kindness. This has been a fabulous journey, simply the best!" - Lorraine Palmer USA
"This journey has been so inspiring and uplifting. I have gained incredible knowledge and met a fabulous group of like-minded people. Thank you for a wonderfully amazing retreat." - Maria Russell Warrnambool Australia
"The whole week was authentic, warm, endearing and charming. Thank you for sharing your passion for beauty and discovery. We will treasure our memories." - Jane and Jessie Chan Singapore
"When a tour like this not only meets but far exceeds expectations, it speaks volumes about the organisational and innovative skills of the management. Thank you for a truly inspirational vacation." - Pam & David Goddard Calgary Canada
"This has been an exceptional week of fabulous experiences. Thank you for your hospitality, generosity, attention to detail and creating an opportunity for us all to experience Provence in a meaningful way." - Marilyn Mitchell & Neil Sinclair Ajax Canada
"This has been the most inspirational trip I have ever enjoyed. Thank you Robbi and Jim and to everyone on this tour who made it so." - Cathy Gerson Boston USA
Bill and Sally Bachman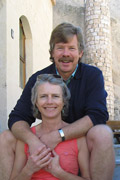 We are very pleased to announce that our guest driver in Provence this year is our dear friend and highly renowned professional photographer, Bill Bachman.
Bill has worked for National Geographic and spent many years as an official photographer for the Winter Olympics, as well as several very successful coffee table books and a busy professional career.
He will be joined during our Provence Lavender Tour by his delightful wife Sally who assists Robbi during our Bali Women's Retreat
It will a great treat to have two of our closest friends with us this year to share their delightful personalities, sense of fun and warm heartedness with us all.
Aroma Tours Vision Statement
A few years ago, Robbi was a speaker at several conferences and as the finale for her presentation, "Living a Visionary Life - Rekindling Purpose and Passion", we created a Vision Statement for Aroma Tours to illustrate our journey over the years.
The combination of photos and music did a wonderful job of expressing the passion we have for our chosen adventure - Aroma Tours. We hope that you enjoy it.
Please turn on your computer's speakers, and if you internet link is a bit slow please be patient while the video file loads.
Current Booking Status
Bookings will be closing very soon ( in a few days ) for our Aromas of Tuscany and Flavours of Italy tours and soon there after for the Turkish Aromatic Odyssey. We would love to fill the last few places for these wonderful tours and if you are considering joining us this year please email us at info@aroma-tours.com right away before bookings are closed until next year.
Our current booking status is:-
If you would like to join us this year or if you have any questions, please do get in touch with us either by email at info@aroma-tours.com or by phone on: +61 3 5331 3254 (afternoon/evening USA time zones, mornings from other countries).
From the USA/Canada the "international dialling prefix" which replaces the '+' in our phone number is 011, from most other countries it is 00.
To reserve your place please visit our Tour Booking Page
The Sweet Life in Italy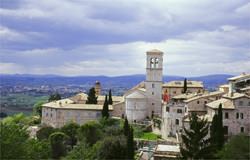 Each May as we return to spring in Italy we are welcomed by a riot of colour from mauve wisteria, blood red poppies, egg shell blue irises, golden fields of canola, the vibrant blue of flowering rosemary and sage and the mantle of vibrant green meadows - absolutely wonderful.
As well as nourishment for the eyes, life takes on a different pace with long lunches in beautiful hilltop villages, wonderful coffee, delicious wines, truffles, pecorino cheese, porcini mushrooms, prosciutto, fresh pasta..... [ so many wonderful tastes ], laughter and the fine Italian art of "dolce fa niente" - sweet doing nothing!
Our journey is also about absorbing the richness and passion of Italian life and savouring its cultural heritage, evident in the art, architecture, pageantry, festivals, fashion, design, craftsmanship and joy for life.
We are all destined to be transformed, which is the magic of this wonderful place. Feeling more Italian moment by moment, speaking more enthusiastically, smiling broadly and even display a bit of emphatic arm waving!
Italy is a land of great heart and contradictions where we immerse ourselves in the sublime craziness of fast cars and slow food, high heels and cobble stones, medieval hilltops full of life and colourful inhabitants going for their evening promenade. It is a veritable feast for the senses and to be there to watch and share in this wonderful dance of the Dolce Vita is a balm for the soul.
There are still places available for both our Aromas of Tuscany and Flavours of Italy tours and if you would like to join us this year as we explore Italy's perched villages, rolling hills, delicious food and wines, rich culture and joy of life we invite you visit our Information Request Page for more details.
Provence Aromatherapy Retreat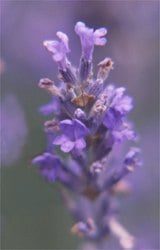 This year marks the end of an era and heralds an exciting new beginning for our Provence Aromatherapy Retreat.
This June will be the last opportunity to study with Dr Daniel Penoel and our other world renowned trainers Michael Scholes and Robbi Zeck in the current small retreat format amongst the lavender fields.
Over the last 15 years aromatherapists and aromatherapy enthusiasts from around the world have enjoyed sharing and learning from the wonderful aromatherapy educators we have offered during our Provence Aromatherapy Retreat including Dr Malte Hozzel, Michel Sommerard, Dr Daniel Penoel, Robbi Zeck ND, Dr Kurt Schnaubelt, Ron Guba, Dr Heinz Buchli, Michael Scholes, Rodolphe Balz, Monika Haas, Mark Webb, Yrsa Prietzel, Catherine Schaub et al as well as local distillers, farmers, herbalists and botanists.
As a result of their retreat experience, aromatherapy schools have been created and more than a few highly successful spa / skincare / wellbeing businesses have been born.
We will be changing the format next year to accommodate the growing demand for our Provence Aromatherapy Retreat experience. However, for the aroma enthusiasts who join us this year there is still the chance to study in an open small group environment.
For more information please visit our Information Request Page
Celebration of Flavour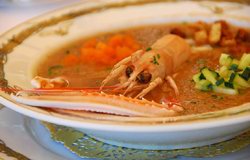 In all of our journeyings it is our desire to share the joy of experiencing authentic, delicious cuisine and the gastronomic traditions of the regions we visit.
Freshness, practiced skill, care and pride in preparation, combine in a myriad of ways to bring us moments to savour: delicious homemade vegetable soup with mountain views; artfully prepared gastronomic delights in a beautiful garden; freshest seafood overlooking the Mediterranean; the bustle, smiling faces and colour of a typical trattoria; the finest of flavour concerts, with food and wines matched to perfection as the sun sets across a magnificent lake; the subtle marriage of European and Asian flavours; delicious, hearty country fare; spices, herbs and freshest ingredients that bring another layer of flavour for our senses to enjoy.
It is a challenge to express the delectable moments we share but hopefully your eyes will enjoy nibbling on some Photos of Our Meals.
The Tour de Lavande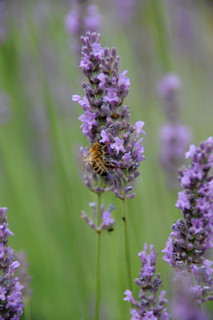 In our September newsletter we proudly announced that our new Provence Lavender Tour has gained the accolade of being featured in Frommer's directory.
And now, we are thrilled to add the exciting news that the world's premier bicycle race, the Tour de France, will be passing right through our beautiful village amongst the lavender fields during our stay!
Every year the excitement that surrounds the Tour's progress can be felt in the bars at night as the locals gather to watch the end of the day's stage and try to predict who will be the proud wearer of the yellow jersey.
To witness this great bike race first hand will be an unforgettable experience and Robbi and I are excited that we will be sharing this fantastic event with our guests in such glorious surrounds.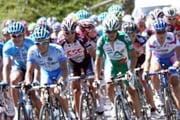 So for the Aroma Travellers joining us this year amongst the fragrant purple fields, our Provence Lavender Tour is going to be an even more exceptional feast for the senses.
For more information please visit our Information Request Page and if you have not already done so, we invite you to take a peek at our Provence Lavender Tour Photos - sans velos.
Newsletter Delivery Notes
Over the years the circulation of our Aroma Tours newsletter has grown to more than 6000 subscribers and in these days of filters and anti-spam software it is becoming increasingly more difficult to be sure that our email will arrive safely in your inbox.
There is of course good reason to have this filtering, however, as a consequence we recommend that you add our email address info@aroma-tours.com to your address book or allowed email list to help ensure that our newsletter will continue to be delivered to you successfully.
If of course for any reason you would prefer to stop receiving our newsletter please don't hesitate to email us at info@aroma-tours.com to unsubscribe.
Arranging Your Travel
Once you have reserved your place via our Tour Booking Page, all your need to do is make your travel arrangements to meet us at the tour rendezvous point. You can either ask your travel agent to assist you, or for the more adventurous you can book your flights and connections yourselves. All of our rendezvous are easily achieved and naturally we provide all of the information and assistance that you will need.
Just a reminder that we have a Frequently Asked Questions Page to help answer the most common questions including how to book, travel arrangements, group sizes etc.
Previous Newsletters and Stories of Interest
Our past newsletters contain a lot of interesting stories and are well worth a read. You can find them by visiting our Newsletter Archives
You may also enjoy reading a few of the stories that we have compiled over the years on our Stories of Interest Page
Thought for the Day
"What we believe, so shall we be."
~ unknown
Our Invitation
Robbi and I look forward to welcoming you to one of our delightful tours or retreats in the near future and invite you to take a peek at the latest photos of our travels in our Photo Galleries
If you would like detailed information about any of our tours please visit our Information Request Page
As always if you have any questions or if you would like us to assist you personally with advice about your travel arrangements or with any other details please contact us either by email at info@aroma-tours.com or by phone on +61 3 5331 3254 ( afternoon/evening USA time zones, mornings from other countries ).
Please note you need to replace the '+' in our phone number by your country's international dialling prefix: from the USA/Canada it is 011 from most other countries it is 00.
Warmest regards,
Jim and Robbi