Greetings from Robbi and Jim
A warm welcome to the more than 6000 members of our Aroma Tours Newsletter in over 35 countries around the world.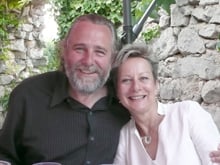 Robbi and I are excitedly looking forward to the start of this year's Aroma Tours Adventures which begin with our delightful Aromas of Tuscany Tour in mid May.

We invite you to join our Aroma Travellers this year to share in our passion for the beautiful places and delightful experiences we have created for you to enjoy.
On our return home in August we will have a little time at home before Robbi heads off to Bali for our Bali Women's Retreats Retreats. We will then both be joyfully returning to the USA and Canada in October, followed by China in December.
We invite you to visit our information request page for the latest details of our journeys and if you would like to join us this year please visit our make a booking page.
Memorable Photos Past and More to Come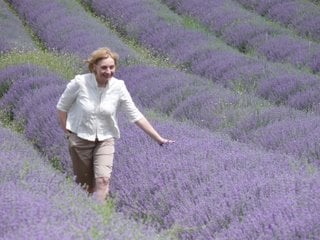 As we turn our thoughts to this year's up and coming adventures with all of the delightful moments soon to be shared and lovely new photos to be taken, we always like to spend a little time glancing through our Photo Galleries Pages reminiscing about the joyful times and places we have shared with our dear guests.

We look forward to adding many new memories and beautiful photos to our archives and to sharing them with you later in the year.
Aroma Travellers Our Thanks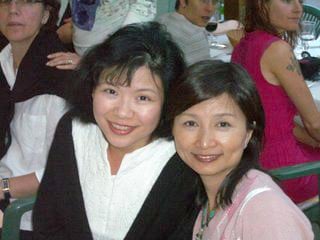 Without doubt, one of the main reasons that we continue to grow and flourish, is the on-going support we receive from our past Aroma Travellers.

This year we are enjoying the largest number of returning guests we have ever had, making up 27% of our total numbers. For Robbi and myself, it is such a great delight to be welcoming back so many good friends.

We would also like to give our heart-felt thanks to all of you who continue to support us with your kind words and referrals as you spread news of our tours and retreats amongst your friends.
We also greatly appreciate your wonderful words of thanks, it means so much to us to know that we have shared a special time with you during our journey together.
The Eat, Pray, Love Phenomenon ( repeat )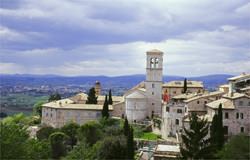 Of recent times we have been experiencing the interesting phenomenon of receiving enquiries for both our Aromas of Tuscany Tour and Bali Women's Retreat at the same time.

After several repeats of this unusual combination of tours, it dawned on us that this was as a result of the popularity of the book and film "Eat, Pray, Love" by Elizabeth Gilbert.
The story is about Liz's journey to rediscover her joy for life by travelling firstly to Italy to indulge in the richness and passion of Italian life, by savouring its mouth-watering cuisine, delving into its cultural heritage, sharing in the friendship and laughter of the locals and of course the the fine Italian art of "dolce fa niente" - sweet doing nothing!
And where better to experience this Dolce Vita than in Tuscany and Umbria in the heart of Italy!
A picture speaks a thousand words, so if you haven't already done so please take a peek at our page of photos of our Aromas of Tuscany Tour
Please note that bookings for Tuscany are closing very shortly.
Her journey then takes her to India where she seeks to discover her inner peace and finally to Bali the island of 10,000 temples, where beauty and spirituality are woven into every aspect of life which finally led her to an awakening of love and nurture in her life.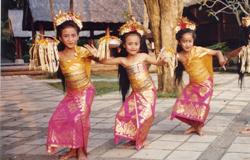 The purpose of our Bali Women's Retreat is to create a nurturing and nourishing environment that celebrates life and offers pampering as well as an opportunity to look at life from a different perspective.

The Balinese make thousands of flower offerings to the Gods every day and they believe that the sweeter the flowers, the more quickly their prayers reach heaven. In this idyllic setting the retreat sets the intention to open to the love and beauty that resonates in all of us. Robbi has been going to Bali since 1975, adores the Balinese people and considers Bali her spiritual home. There is nowhere on earth more beautiful to surrender to love and life fully.
"I went to Bali on a whim, hoping for lots of pampering and some new experiences. What I didn't realise was that my heart and soul would be pampered as much as my body. A door opened and I have changed the way I look at my life. Every woman should have this experience." Belinda Howard, Marton New Zealand
If you would like to join us this year for your own own Eat, Pray, Love experience exploring Tuscany's perched villages, rolling hills, delicious food and wines, rich culture and joy of life and indulging in a delightful week of pampering and nurture in Bali, we invite you visit our information request page for more details.
Current Booking Status
We are thrilled with the fabulous result for this year's tour season with most of our tours now fully booked and we are looking forward to gathering the last of our Aroma Travellers before we set of on our adventures.
If you would like to join us this year please do get back to us shortly as places are now quite limited and bookings for Tuscany in particular need to be closing shortly..
Our booking status at the time of this newsletter is:-
It is our pleasure to assist you with any questions you may have and we invite you to get in touch with us either by email at info@aroma-tours.com or by phone on: +613 5331 3254 (afternoon/evening USA time zones, mornings from other countries).
Robbi and I hope to have the pleasure of your company this year for one of our Aromatic Adventures and invite you to reserve your place by visiting our booking request page
Please note
Our up-to-the-minute booking status is available via our calendar page
If the tour you would like to attend becomes fully booked you may like us to add you to that tour's waiting list as sometimes we receive late cancellations or transfers.
In the Shadow of Mt Ventoux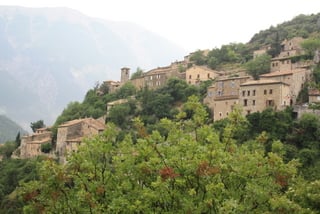 Over the years we have enjoyed many adventures in the shadow of Provence's tallest peak, Mt Ventoux.

Standing in a fragrant field of lavender as it gently waves on the breeze like a purple sea, listening to the drone of hundreds of bees gathering nectar for miele de lavande ( lavender honey ) and soaking up the glorious aroma of lavender has to be one of my most outstanding and enduring memories of Provence. This truly is a bountiful land of aromatic plants - Mother Nature at her finest. The road winds around the valley and we come upon a field of aromatic clary sage in full bloom with delicate soft pinky-mauve hues. The farmer emerges from his farmhouse with a huge welcoming smile, proud of the richness of his land and so willing to share his knowledge of the growing conditions and the expected yield from the crop.
We continue along the picturesque valley and arrive at an exquisite perched village overlooking Mont Ventou, where just a mere 75 kindred souls dwell. Here, artists have been encouraged by the French government to return and bring life once again to this secluded village through sharing the passion of their crafts. Our favourite potter lives up here amongst the clouds where she produces delightful faience ( pottery ) with hand painted designs of fruits, plants animals and the most beautifully patterned tiles for the kitchen or bathroom. Robbi's favourite items are the pottery lampshades complete with potted fruit tassels! But alas nowhere to place them in our home!
We stroll through the cobblestoned village colourfully planted with aromatic plants, herbs and window boxes of bright tumbling geraniums. Often when we arrive here the tiny 15th century church, is lit with hundreds of tapered candles illuminating its' magnificent frescos. A perfect snapshot for the mind and heart and truly one of those arresting moments where one is suspended in time!
We have become friends over the years with many of these dear people and in the only cafe in the village, we are privy to a private dinner with our guests and enjoy a tantalising organic feast as shafts of sunlight march down the valley and play across Mt Ventoux's lower, oak-cloaked slopes. In this breathtaking place we savour the tastes of Provence including the delights of magnificent local goat's cheese - the finest in France - with a taste like no other.
As the sun slips behind the mountain, Mont Ventoux stands above us like a silent sentinel and later in the evening, the full moon rises to guide our way home through the forest where the elusive Sanglier [ wild boar ] and aromatic black truffles hide away. Magic happens!
Provence Skincare and Wellbeing Retreat ( repeat )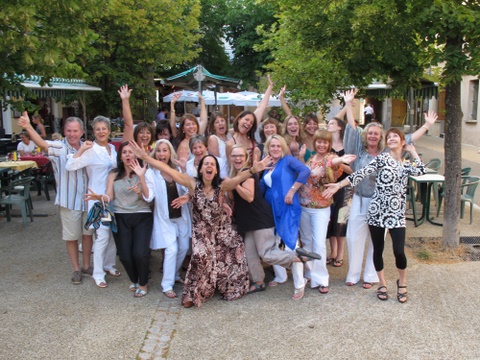 Our Provence Skincare and Wellbeing Retreat last year was an absolute triumph and we are excited that our dear friend Ron Guba, will be joining us in our tiny village amongst the lavender fields and sharing his vast knowledge and experience with us.

Ron is one of the world's leading aromatherapy educators and formulators, having studied and practiced since the early 1980's. Completing his diploma in Phytotherapy and Aromatic Medicine in 1988 in France, he established Essential Therapeutics, a company devoted to providing therapeutic-grade essential oils to health practitioners.
Ron founded the Centre for Aromatic Medicine in 1989, to provide education and training in the practice of aromatic medicine and aromatherapy. Ron was a founding member and past chairman of the International Federation of Aromatherapists (Australia) and a founding member and past chairman of the Australian Aromatic Medicine Association. He writes and lectures extensively throughout Australia and overseas,
Whether you are actively beginning to create a successful skincare and wellbeing business or simply have an interest in natural skin care, this week will deepen your practical and theoretical knowledge on the use of essential oils and associated disciplines, for the creation of natural skincare products and for the maintenance of wellbeing.
You will learn the correct method of prescriptive product making and the basis behind the products used in formulating those skin care creations. Ron actually creates the products used to formulate prescriptive blends and his knowledge about blending and the products used in making skin care formulae are second to none.
"I came here with certain expectations and this week has been far beyond what I could have imagined. All my senses have been awakened and I feel honoured and grateful to have attended the retreat. I return home with happiness in my heart." Kate Nilsen-Nygaard, Marne Norway
"I return to the USA confident and inspired to put into practice the wonderful things I have learned. What a beautiful, magical week - thank you." Toni Jacoby, Phoenix USA
"I have been blessed to be at this wonderful retreat. What an incredible wealth of knowledge, set amongst the beauty of the lavender fields. Thank you for creating such a powerful healing space. With gratitude and love." Marinalva do Vale Souza, Indaiatuba Brazil
For more details please visit our information request page and if you would like to reserve your place please visit our booking request page
Arranging Your Travel
Once you have reserved your place via our tour booking page, all your need to do is make your travel arrangements to meet us at the tour rendezvous point. You can either ask your travel agent to assist you, or for the more adventurous you can book your flights and connections yourselves. All of our rendezvous are easily achieved and naturally we provide all of the information and assistance that you will need.
Just a reminder that we have a frequently asked questions page to help answer the most common questions including how to book, travel arrangements, group sizes etc.
Previous Newsletters and Stories of Interest
Our past newsletters contain a lot of interesting stories and are well worth a read. You can find them by visiting our newsletter archives
You may also enjoy reading a few of the stories that we have compiled over the years on our stories of interest page
Thought for the Day
"You become truly part of the world when you recognize how it and its beauty live in you."
~ Stephanie Dowrick
Our Invitation
Robbi and I look forward to welcoming you to one of our delightful tours or retreats in the near future and invite you to take a peek at the latest photos of our travels in our photo galleries
If you would like detailed information about any of our tours please visit our information request page
As always if you have any questions or if you would like us to assist you personally with advice about your travel arrangements or with any other details please contact us either by email at info@aroma-tours.com or by phone on +61 3 5331 3254 ( afternoon/evening USA time zones, mornings from other countries ).
Please note you need to replace the '+' in our phone number with your country's international dialling prefix: from the USA/Canada it is 011 from most other countries it is 00.
Warmest regards,
Jim and Robbi