Greetings from Robbi and Jim
A warm welcome to all of the members of our Aroma Tours Newsletter from around the world.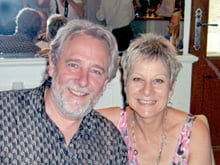 Robbi and I have now arrived in Europe for the start of this year's Aroma Tours adventures which begin in a few days with our wonderful new Flavours of Spain Tour.

We feel truly blessed to be at the beginning of our most successful season of tours so far and we are greatly looking forward to sharing the wonderful places and experiences that we love with our Aroma Travellers this year.
We look forward to sharing many lovely new photos of our 2012 adventures for you to enjoy in the coming months and in the meantime we invite you to visit our Photo Gallery Pages where you can browse through some of the thousands of photos we have taken during our past aromatic adventures.
For the latest details of our tours and retreats, please visit our information request page and if you would like to join us this year for one of our delightful aromatic journeys, please visit our booking request page to reserve your place.
Aroma Travellers Our Thanks
Without doubt, one of the main reasons that we continue to grow and flourish, is the on-going support we receive from our past Aroma Travellers.
This year we are thrilled to see that we will be enjoying our greatest ever number of returning Aroma Travellers - currently over 31% of our guests!
For Robbi and myself, it is such a great delight to be welcoming back so many good friends and to see our Aroma Tours continuing to flourish.
We would also like to give our heart-felt thanks to all of you who continue to support us with your kind words and referrals as you spread news of our tours and retreats amongst your friends.
Robbi and I also greatly appreciate your wonderful words of thanks, it means so much to us to know that we have shared a special time with you during our journey together.
If you have not already done so, please take a peek at our Guest Comments from 2011
Our Last Ever Provence Aromatherapy Retreat!!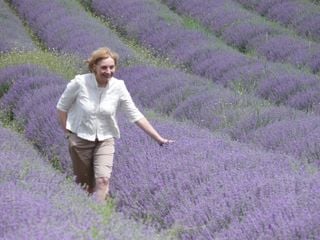 After 18 years of offering our Provence Aromatherapy Retreat to attendees from over 30 different countries, Robbi and I have decided that 2012 will be our last ever Provence aromatherapy retreat.

This final retreat will be another fabulous week focusing on skin care and wellbeing with our renowned international trainers, Mindy Green formerly of Aveda ( USA ), Megan Larsen of Sodashi Skin Care ( Australia ) and of course Robbi with her wonderful Blossoming Heart work.
As always, our attendees will gain a great deal of knowledge from our wonderful trainers and local experts and will be empowered to make their own wonderful natural skin care and well being products for personal or professional use. We will also enjoy the beauty and culture of Provence, experience essential oil production from field to bottle, as well as sharing with other aromatherapists from around the world
With just 2 places left we invite you to join us for a wonderful informative week and the end of an era in our tiny village amongst the lavender fields of the Haute Provence.
For more details please visit our information request page and if you would like to reserve one of the last 4 places please visit our booking request page
Our Current Booking Status
All of our tours for this year are now either fully booked or down to the last few places. Robbi and I are now in Europe and keen to finalize our numbers for this season's Aromatic Adventures.
Our booking status at the time of this newsletter is:-
Robbi and I are greatly looking forward to the start of our journeys this year and hope that we will have the pleasure of your company.
For detailed information about any of our tours please visit our information request page and if you would like to join us please visit our booking request page to reserve your place.
It is our pleasure to assist you with any questions you may have and we invite you to get in touch with us either by email at info@aroma-tours.com or by phone on: +613 5331 3254 (afternoon/evening USA time zones, mornings from other countries).
Please note
Our up-to-the-minute booking status is available via our calendar page
If the tour you would like to attend becomes fully booked you may like us to add you to that tour's waiting list as sometimes we receive late cancellations or transfers.
Tuscany and the Dolce Vita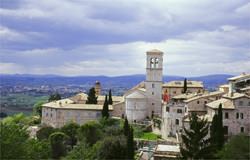 For many years we have enjoyed Tuscany in the spring, but always we continued to receive requests for tours in the Tuscan autumn. As a result, this year we have decided to move our Aromas of Tuscany tour to September.

We are greatly looking forward to sharing the beauty and bounty of autumn in Tuscany with our Aroma Travellers this year and the response has been no less than fabulous.
As well as nourishment for the eyes, in Tuscany life takes on a different pace with long lunches in beautiful hilltop villages, wonderful coffee, delicious wines, truffles, parmegiano cheese, porchini mushrooms, prosciutto, fresh pasta..... [ so many wonderful tastes ], laughter and the fine Italian art of "dolce fa niente" - sweet doing nothing!
Our journey is also about absorbing the richness and passion of Italian life and savouring its cultural heritage evident in the art, architecture, pageantry, festivals, fashion, design, craftsmanship and unique approach to living.
We are all destined to be transformed by the magic of this place - feeling more Italian moment by moment, speaking more enthusiastically, smiling broadly and even display a bit of emphatic arm waving!
If you would like to join us this year as we explore Tuscany's perched villages, rolling hills, delicious food and wines, rich culture and joy of life we invite you visit our information request page for more details.
We have assembled a page of photos of our Aromas of Tuscany Tour as part of our memorable photos pages and if you haven't already done so we invite you to take a peek
The Tour de Jim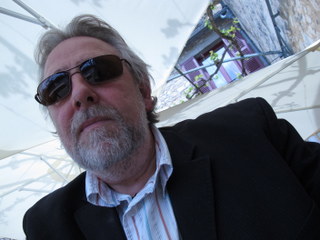 Before every tour season I spend a significant amount of time travelling about checking all of the particulars for our upcoming tours, including finalizing the menus at the beautiful restaurants we enjoy during our time together.

It is one of my great joys to visit our restaurateur friends to chat about arrangements, catch up on the news and maybe share a glass of wine; knowing that their skills and hospitality will soon be shared to tantalize our guests.
People are quite used to me now photographing all of my dishes before I begin to eat, and as I was downloading the images from my camera last night I though it might be nice to share some of my culinary experiences with you.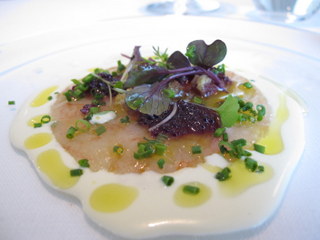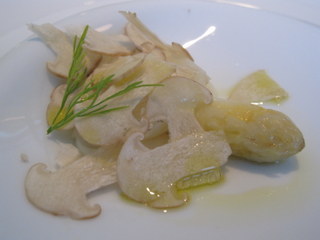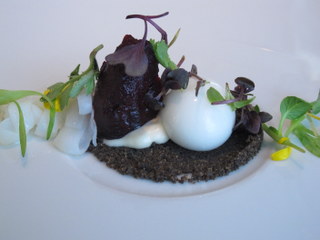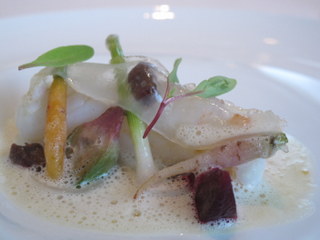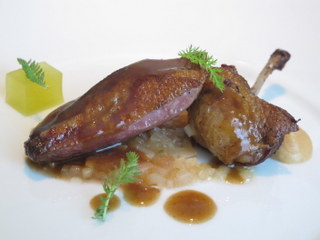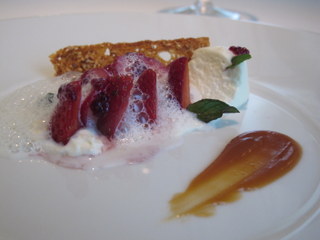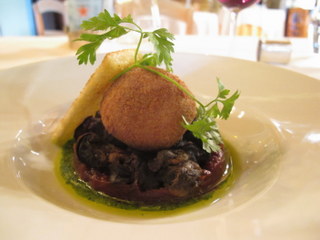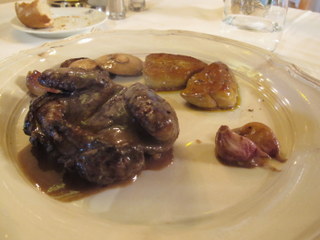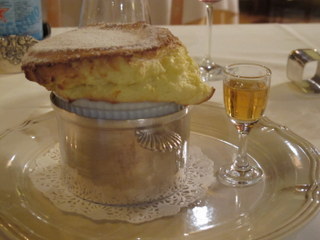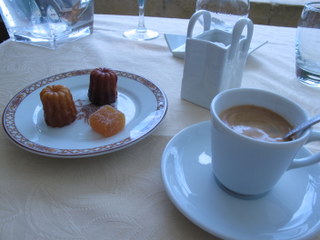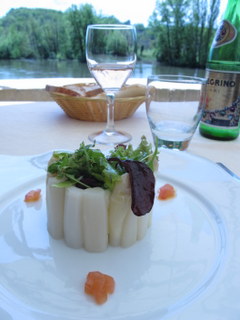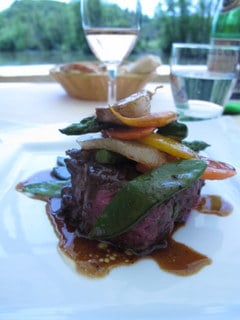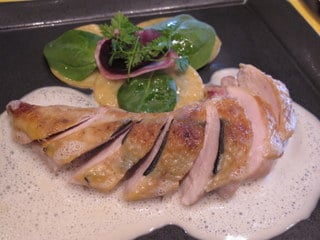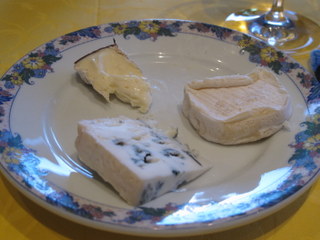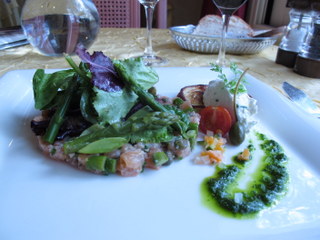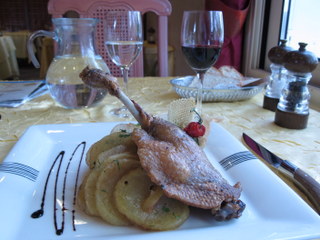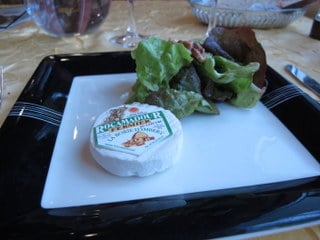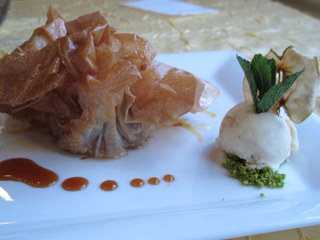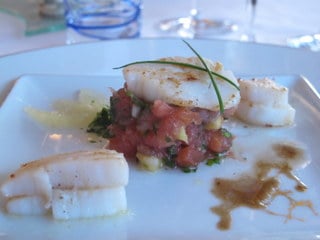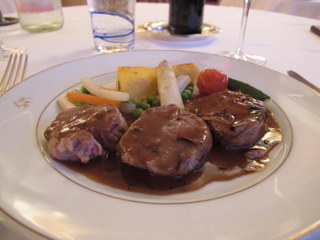 Tonight as I settle in and prepare for my return to Spain in the morning, I reflect on tonight's delightful meal full of heart and flavour, shared with the owner and staff of a tiny restaurant in the Bordeaux countryside, only just big enough to take us when we return in 2 weeks for our Flavours of Dordogne Tour. It is with much gratefulness that I head to my slumber.
Arranging Your Travel
Once you have reserved your place via our tour booking page, all your need to do is make your travel arrangements to meet us at the tour rendezvous point. You can either ask your travel agent to assist you, or for the more adventurous you can book your flights and connections yourselves. All of our rendezvous are easily achieved and naturally we provide all of the information and assistance that you will need.
Just a reminder that we have a frequently asked questions page to help answer the most common questions including how to book, travel arrangements, group sizes etc.
Previous Newsletters and Stories of Interest
Our past newsletters contain a lot of interesting stories and are well worth a read. You can find them by visiting our newsletter archives
You may also enjoy reading a few of the stories that we have compiled over the years on our stories of interest page
Thought for the Day
"To sit in an ancient place with the gentle sun warming your back and the fellowship of friends warming your heart, sharing the bounty of the land - these are moments to cherish."
~ Michel Brondarde.

Our Invitation
Robbi and I look forward to welcoming you to one of our delightful tours or retreats in the near future and invite you to take a peek at the latest photos of our travels in our photo galleries
If you would like detailed information about any of our tours please visit our information request page
As always if you have any questions or if you would like us to assist you personally with advice about your travel arrangements or with any other details please contact us either by email at info@aroma-tours.com or by phone on +61 3 5331 3254 ( afternoon/evening USA time zones, mornings from other countries ).
Please note you need to replace the '+' in our phone number with your country's international dialling prefix: from the USA/Canada it is 011 from most other countries it is 00.
Warmest regards,
Jim and Robbi